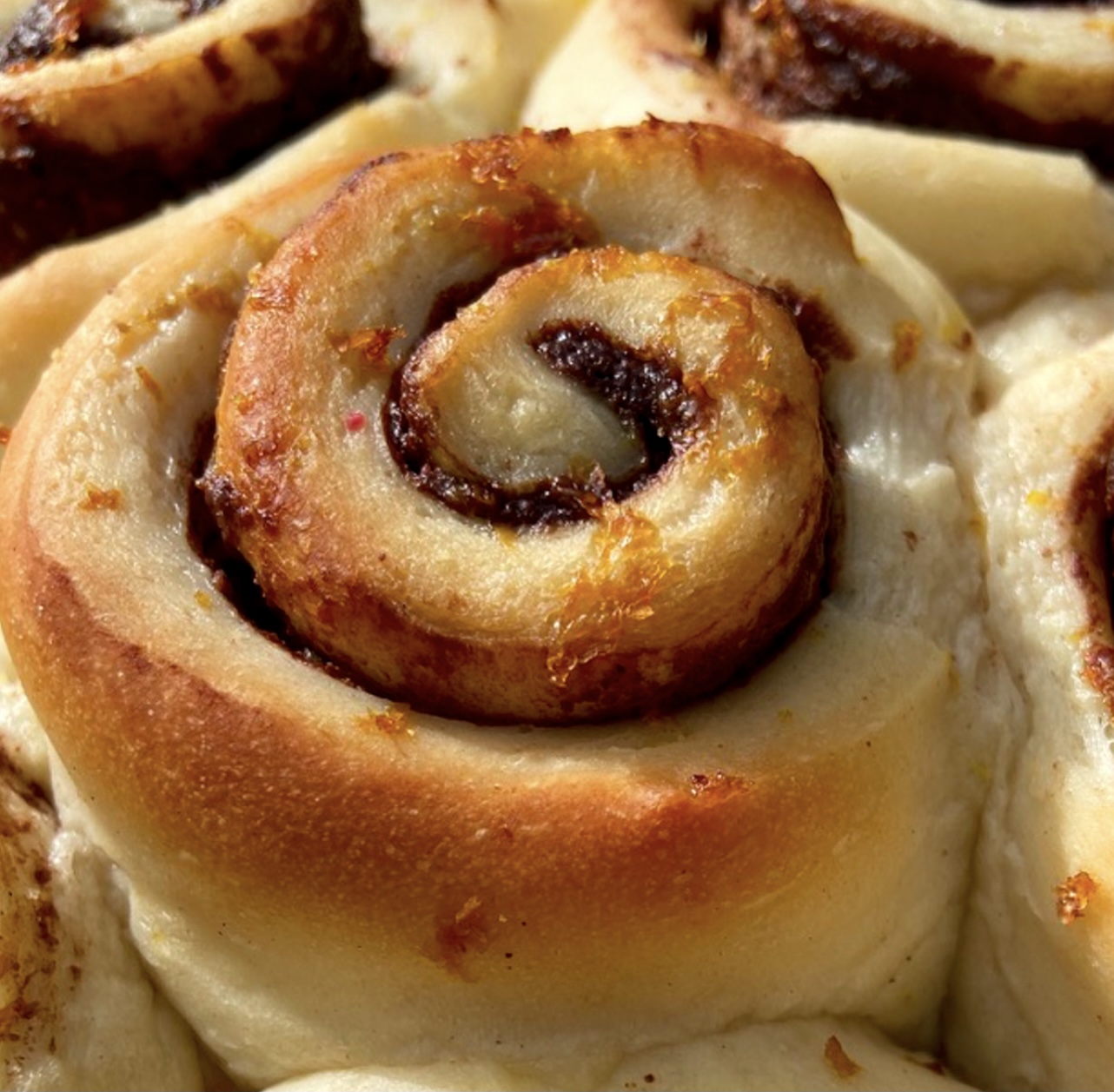 Chalk to Flour a Bend, Oregon
Destination-Worthy Bakery!
Unlike Portland that has so many destination-worthy doughnut shops they might as well change the nickname from Beervana to Doughnutvana, Portlanders' playground in Central Oregon, Bend, has a dearth of doughnutteries. Kristina Serhan has changed that all from the comfort of her own home.
Chalk to Flour is her home-based bakery, or cottage-based you can say thanks to Oregon cottage laws that provide for her to make everything from cookies to cakes to those scrumptious doughnuts without a commercial store or kitchen. The only real bummer is that you can't walk in and have your mouth water staring at a rack of chocolate-glazed hazelnut-topped doughnuts; you have to order two days in advance and either pick them up from her porch (no need for a mask as she'll have your order boxed up and waiting for you) or you can spring for local delivery.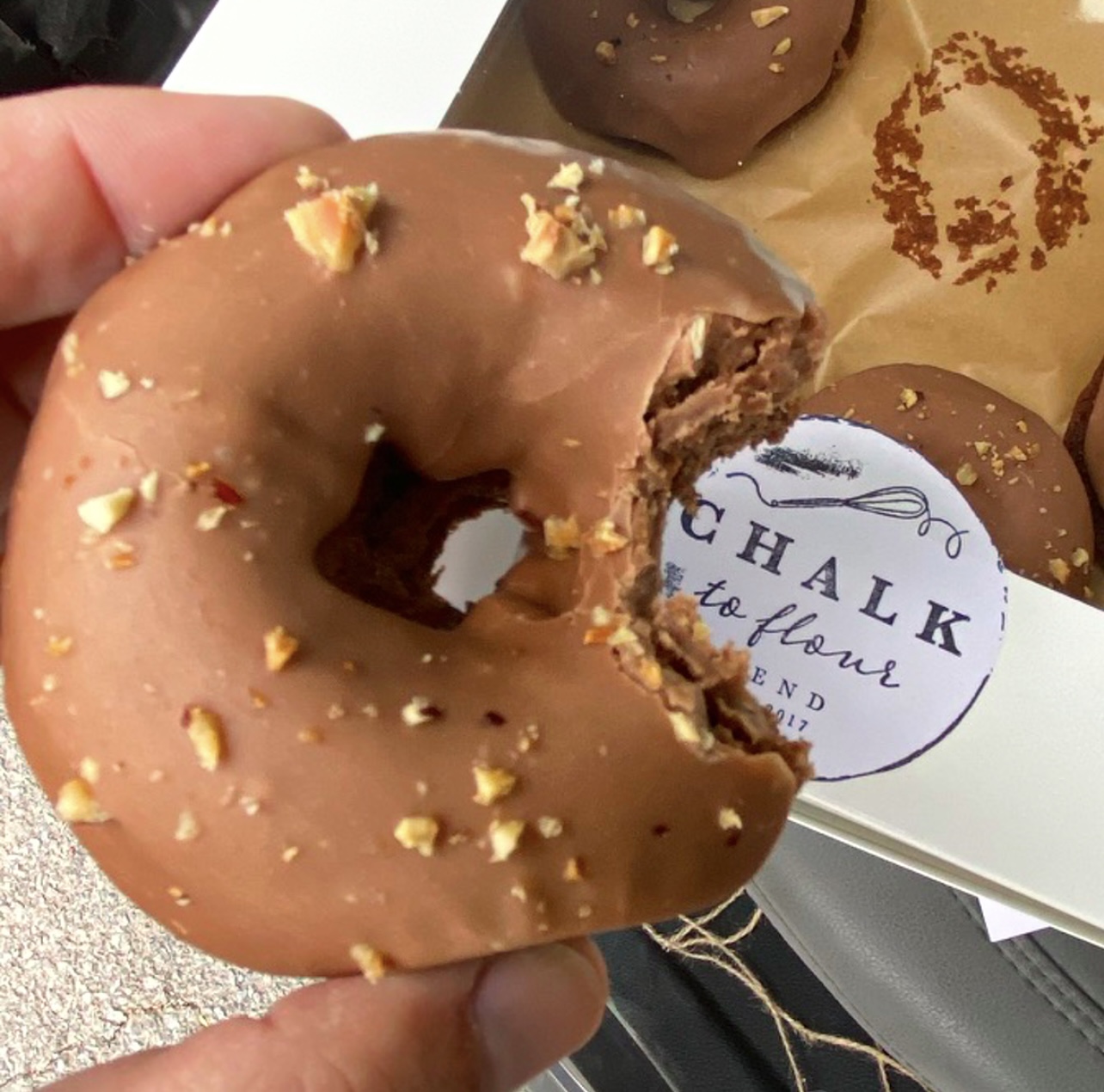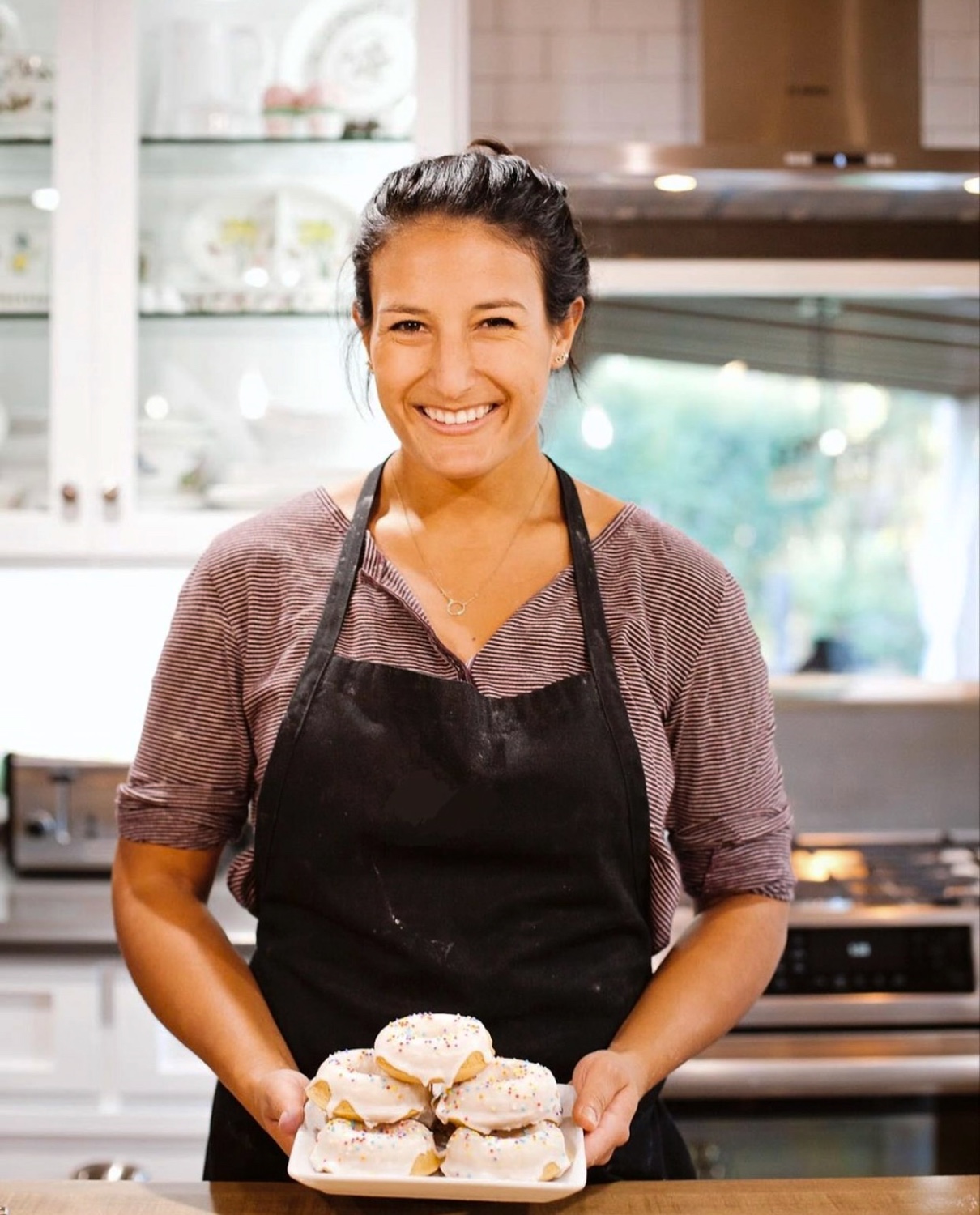 Chalk to Flour has barely been in business over a year but Serhan is garnering word-of-mouth plus lots of digital oohs and aahs via Chalk to Flour's Instagram account.
Good thing drooling over her custom cakes is sugar and carb free. And while she's got a menu of her staples, she'll truly customize anything you're craving. Can't decide between ordering a dozen cupcakes or cookies? Get cookie dough topped cupcakes!
In addition to being a doughnut fiend, I'm a glutton for cinnamon rolls. While she'll bake you up a half dozen classic cream cheese frosted ones, I saw she makes a chocolate babka (the greater babka?!) roll. And she embellishes it with a little orange zest if you want. Well I love chocolate and orange so Serhan over-zested mine as if she thought, "what would Brian like?" Chocolate-orange-babka-roll not your jam?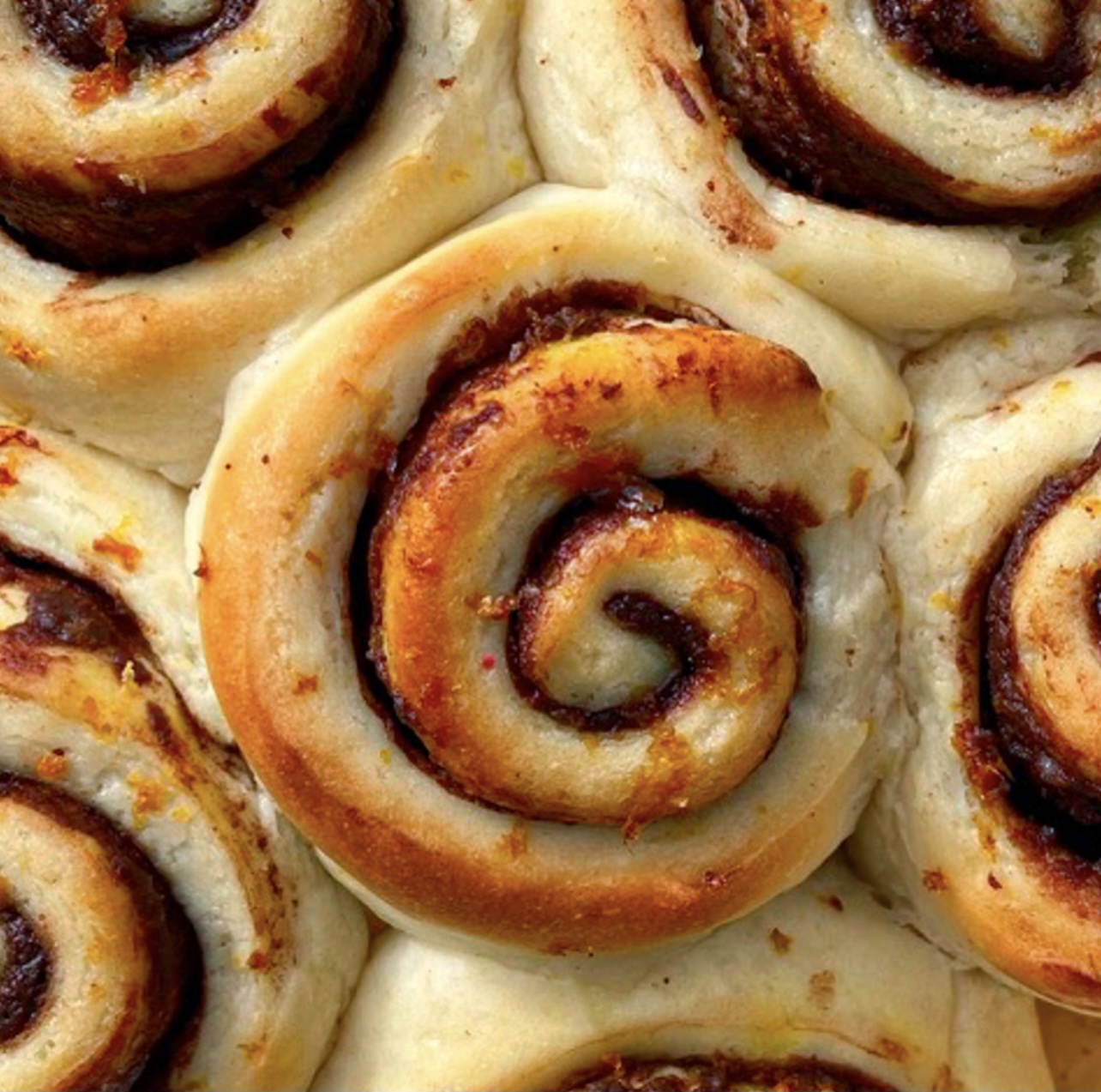 Of course, some of her creations are a little more universal in their inspiration. Take the Oreo Roll. "I won't lie," says Serhan, "that was a 4/20 inspo. Like gourmet munchie food. My boyfriend only let me have half of one and devoured three on his own."
Cheers,
Brian Yaeger Culinary Treasure Network Contributor
 Link to see all of Brian Yeager's Culinary Treasure Network Content – https://www.culinarytreasure.com/brian-yaeger-culinary-treasure-network-contributor/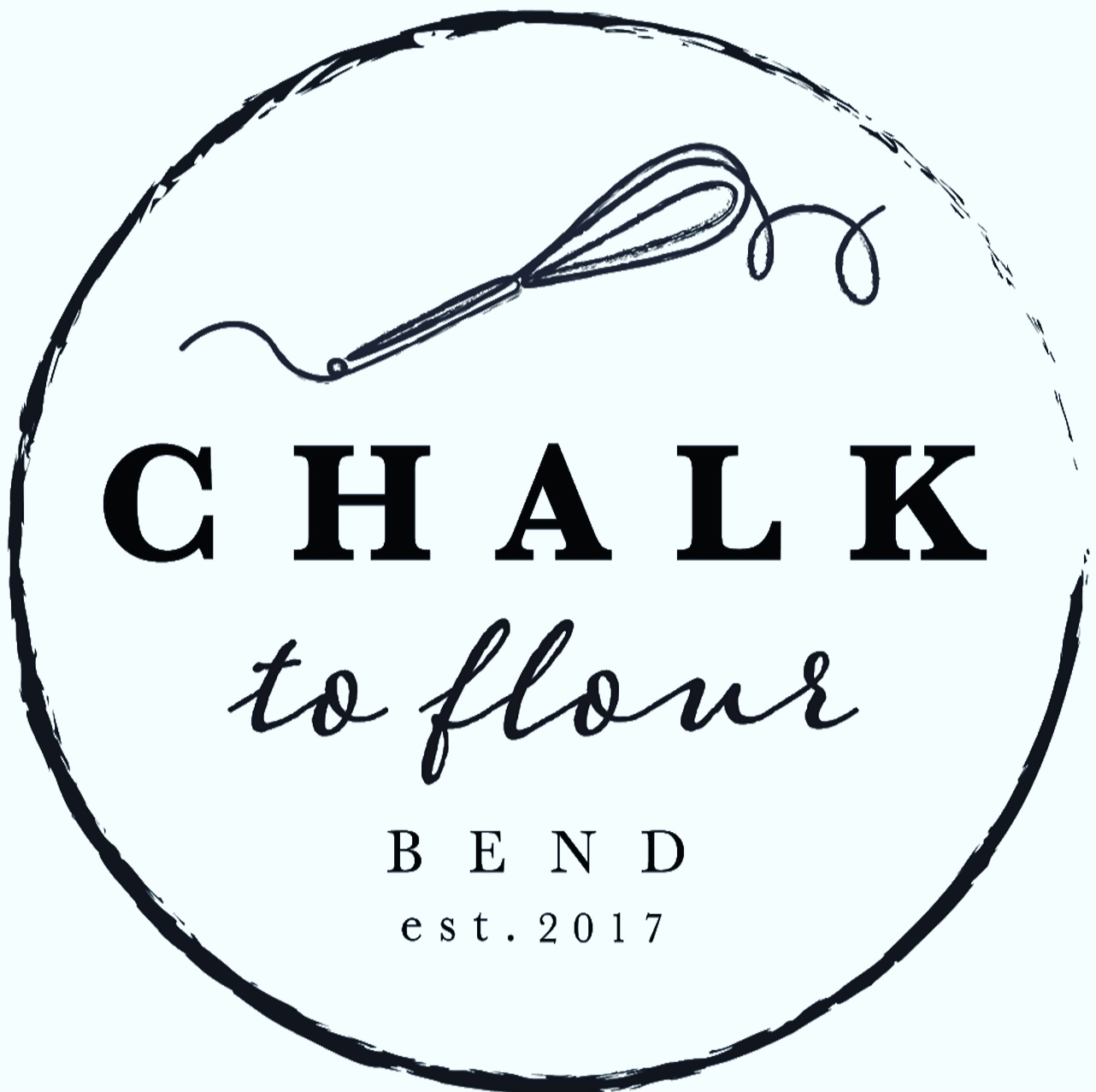 Follow Chalk to Flour Bakery
 Website – https://www.chalktoflour.com/
Facebook – https://www.facebook.com/chalktoflour/
Instagram – https://www.instagram.com/chalktoflour/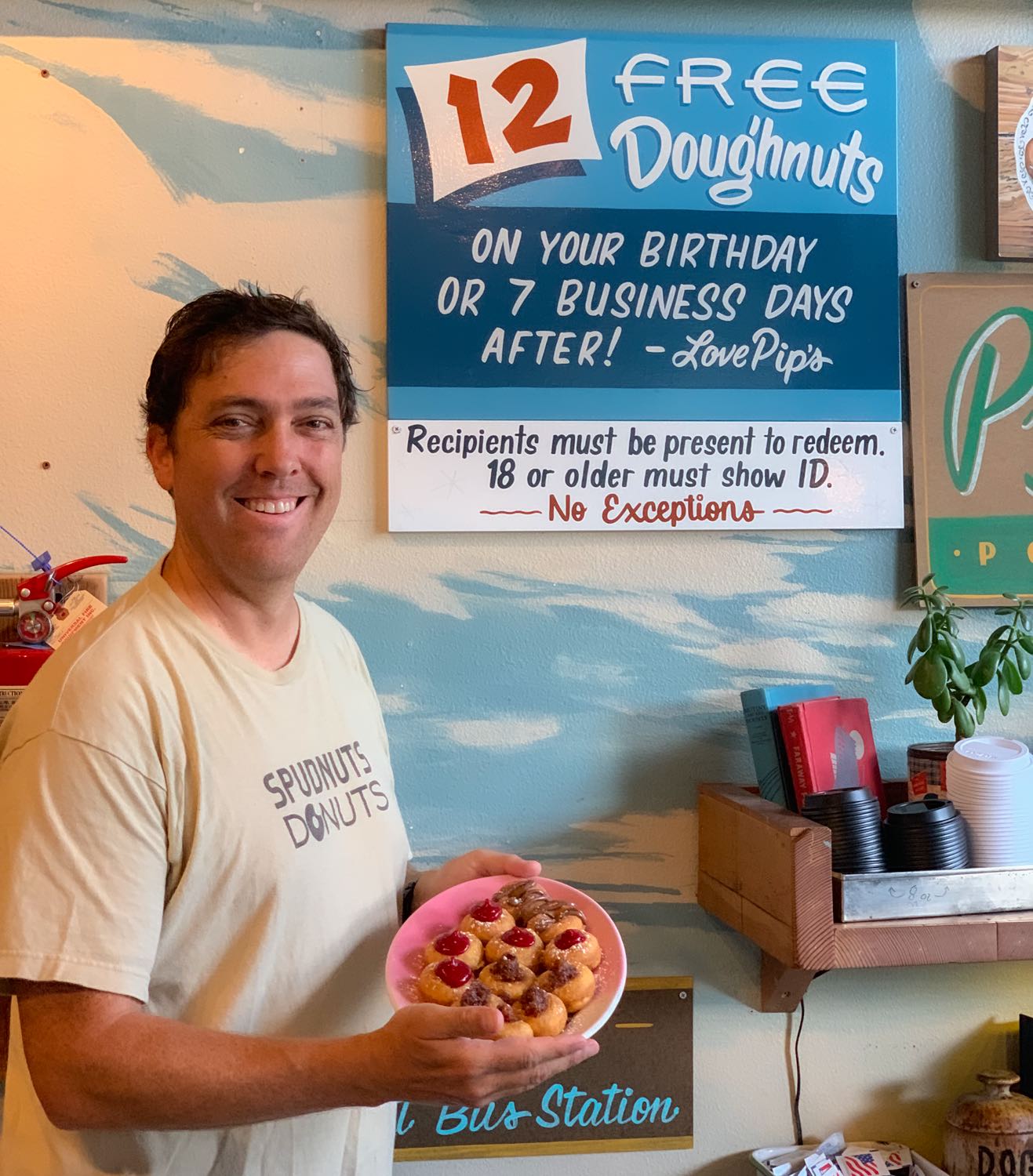 Follow Brian Yaeger
Website – https://brianyaeger.com/
Instagram – https://www.instagram.com/brianyaeger/
Twitter –  https://twitter.com/yaeger
For More Info About Brian Yaeger see this article here –  https://www.culinarytreasure.com/welcoming-brian-yaeger-to-the-culinary-treasure-network-family/