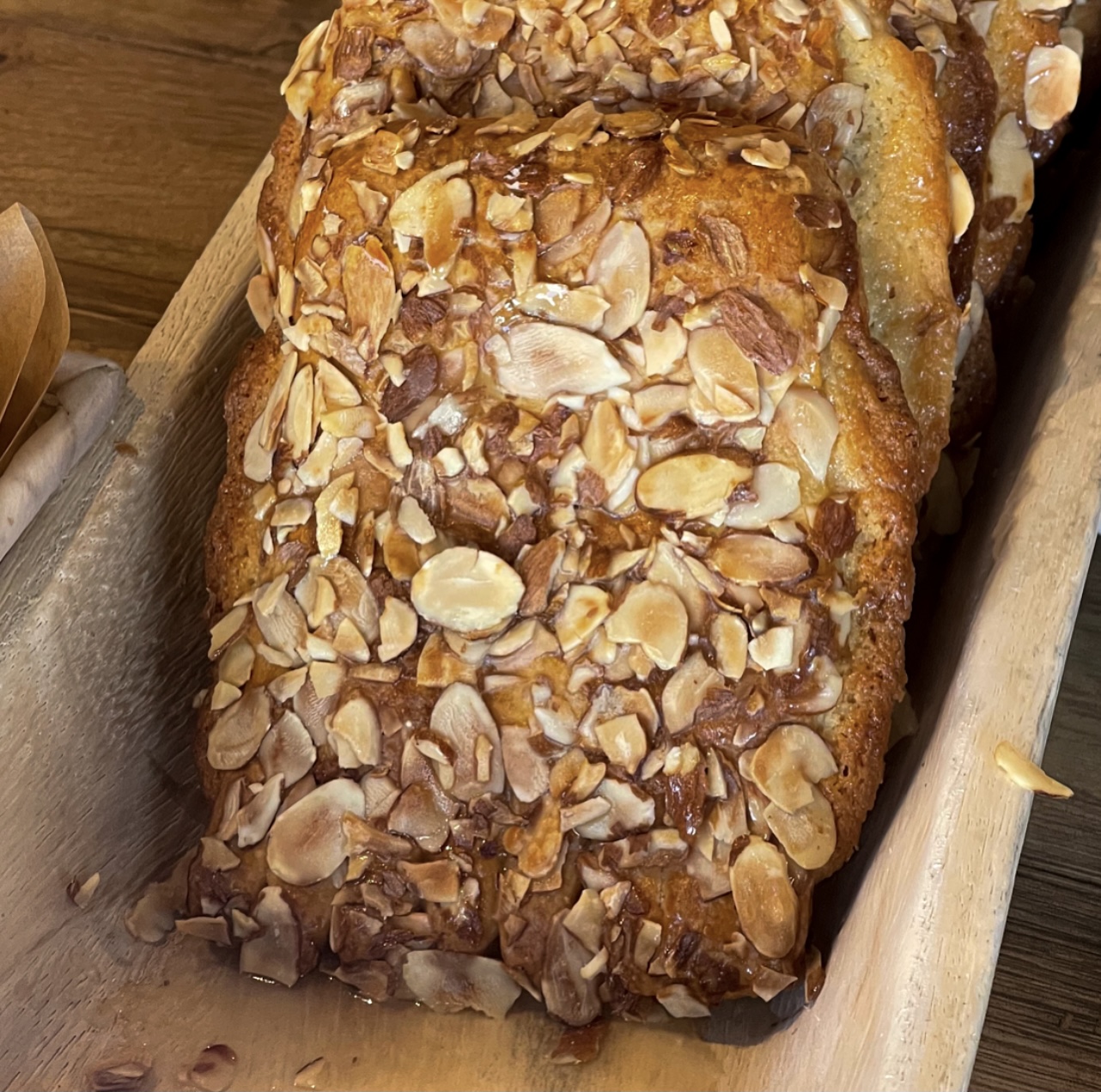 Sisters Bakery Almond Bear Claws – A Culinary Gem You Don't Want to Miss!
I spent part of Spring Break 2021 staying at Black Butte Ranch in Central Oregon. This was a family trip and not a work trip so my time seeking out culinary delights was limited.
That being said – I was able to locate a fantastic pastry and a stellar cocktail (see this link for more info about the cocktail – https://www.culinarytreasure.com/a-whiskey-hot-chocolate-cocktail-you-dont-want-to-miss-three-creeks-brewing-sisters-oregon/)
Sisters, Oregon is about 15 minutes or so from Black Butte Ranch, and during this trip I was lucky enough to make a run into Sisters for groceries. While there I made a stop at Sisters Bakery and WOW!
The Almond Bear Claw at Sisters Bakery is an eminently delightful pastry!
The level of crunch and texture is perfect, lots of almonds, and just the right amount of not-too-sweet glaze.
Please Note – in addition to the Almond Bear Claws there are lots of wonderful baked goods at Sisters Bakery – Pies, Breads, Donuts, Scones, etc.
My Recommendation – if you find yourself anywhere near Sisters Bakery, or even if you are just driving through Sisters on your way to or from Bend – stop at Sisters Bakery.
Get yourself one of the Almond Bear Claws to devour right then, and also pick up a pie, or a dozen donuts, or a loaf of their Cinnamon Swirl Bread or a loaf of their Jalapeno/Pepper Jack Cheese Bread to take with you.
Below is information on Sisters Bakery and a few photos from my visit there.
Cheers,
This is Culinary Treasure – Discovering and Celebrating Culinary Treasure You Will Love
#GoHaveMagnificentMeals
Sisters Bakery
Address 251 E Cascade Ave, Sisters, Oregon 97559
Website https://www.sistersbakery.com/
Facebook https://www.facebook.com/sistersbakeryoregon
Instagram  https://www.instagram.com/sistersbakeryoregon/