The Sweetest and Savoriest Bakery in Bend, Oregon – Nancy P's Cafe & Bakery
I am a sweet tooth. Perhaps even to my detriment, according to my waist line and my doctor. But life without the errant cinnamon roll or intermittent carrot cake is life not worth living. Lucky for me, both of these delicacies can be found at the top of their game under the same roof.
Nancy P's Bakery & Café in Bend's River West neighborhood. Luckier for me, though, contrary to my own understanding, I frequent Nancy P's but infrequently treat myself to their sweeter treats all because I'm obsessed with their savory breakfast pockets.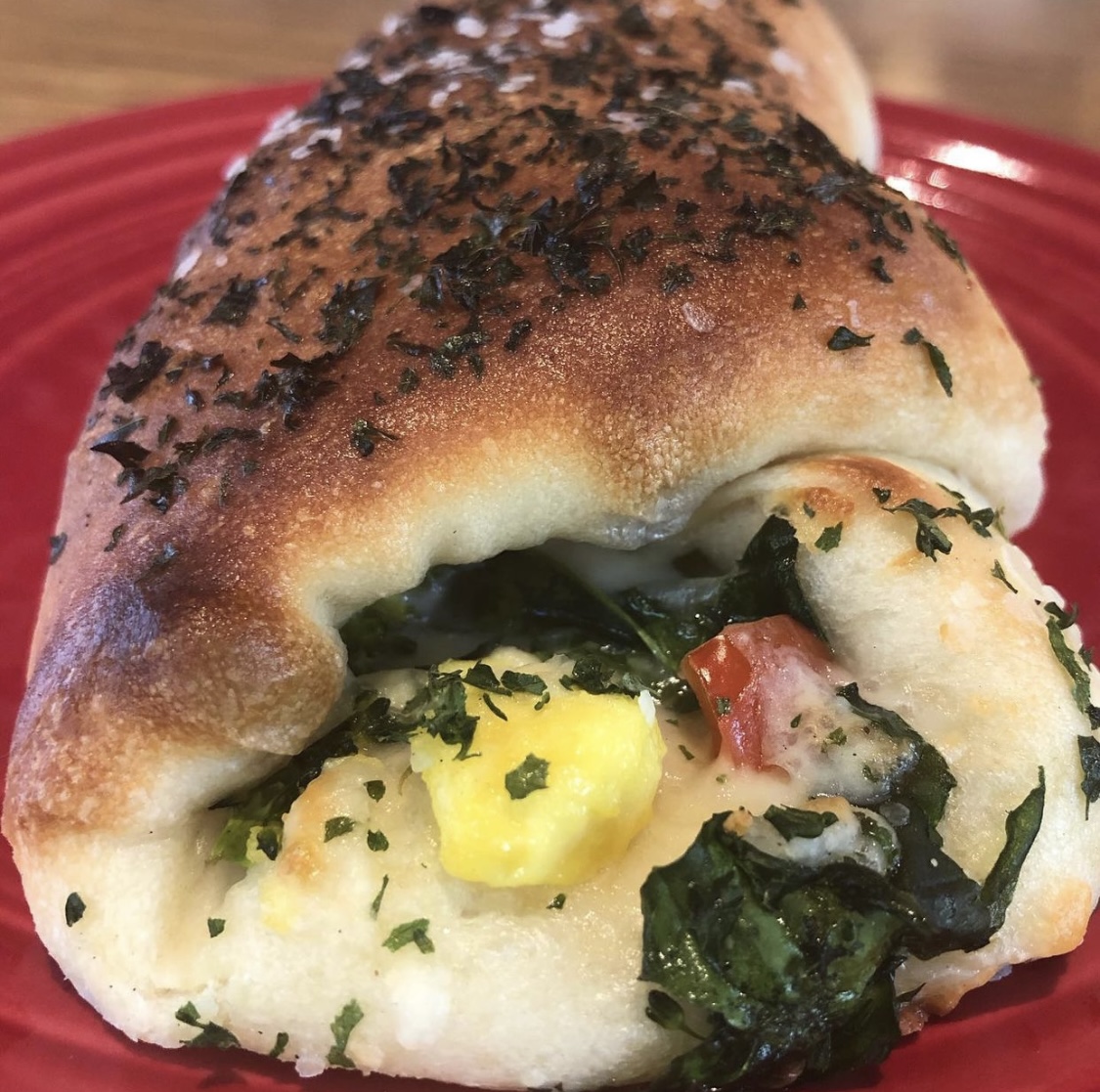 I'm Obsessed with Their Savory Breakfast Pockets
As a matter of fact, while I used to split visits between the bacon, egg, and cheese filled pocket and the one that subs sausage for bacon—my son on the other hand is 100% Team Bacon 100% of the time—but once I discovered that the veggie pocket (I'm 100% Team Broccoli) is equally amazing I usually get that. I am a health nut.
"They're our number one best seller," says the owner of the 150 or so savory pockets that fly out the door on the daily (or more on certain days like after Bend Brew Fest because they happen to be the best, non-greasy hangover food). You may expect that person to be Nancy P, but it's actually Katy Clabough who, along with her owner and baker Tommy, bought the eponymous bakery from Nancy Pfeiffer and her husband, Steve.
The Pfeiffers opened it in 2001 and owned it until they sold it a decade later to the Claboughs. As such, Katy and Tommy just celebrated ten years of owning one of Bend's most beloved mom-and-pops. In true mom and pop fashion, both of their kids have worked at the café.
While Tommy has added a few original items to the menu, the breakfast pockets were among the many creations he inherited. Everything has always been made from scratch; nothing's ever frozen.
Savory Biscuit Cups
Building on the pockets' popularity, savory biscuit cups are a new, mouthwatering addition. They're all so popular, yet laborious to make, that they cannot be pre-ordered or ordered in bulk just to give regulars a fair shot at getting one, which explains the daily line. Fear not, the friendly staff keep it moving quickly, but not so quickly as to not enjoy bantering with customers. It's not a place you seldom visit, save for the out-of-towners who've cottoned to the spot.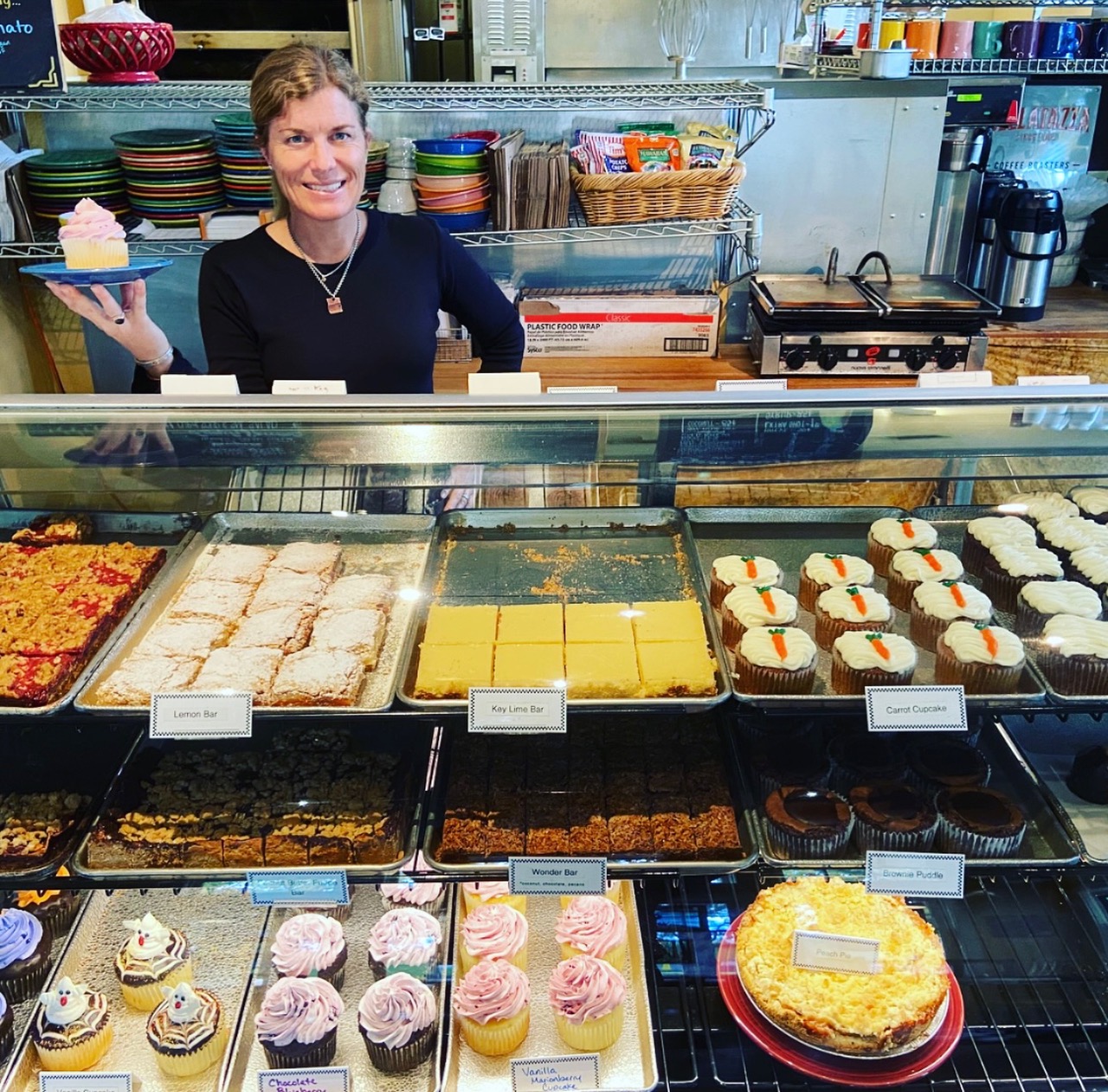 The Claboughs Purchased Nancy P's Cafe & Bakery in 2011
Katy and Tommy Clabough moved to Bend just as the bakery was opening and were themselves regulars. Tommy was already a chef and baker with 20 years' experience when he was lured to Bend to work in the kitchen at Bend Brewing Co. He'd moved up to fine dining food chain but when Nancy singled the Claboughs out to buy the place, the pair pulled their resources and became independent owner-operators overnight. "We jumped right in," says Katy, "We sat on the patio with (Nancy and Steve on their last) night and opened the next day without missing a beat."
And there they've been, seven days a week from seven in the morning til' two in the afternoon.
And they're not alone. There are about a dozen employees, some of whom have been with them the past decade. One guy, Taylor, was a dishwasher since before they took over. Now he's the spot's only other baker. Evelyn is another employee with over ten years under her belt and her handiwork is on stunning visual display as the creative decorator. It's a good thing the display case can't be accessed from the customers' side to prevent being drooled upon.
The scones, cookies, brownies, cupcakes, whole cakes, and pies aren't the only great looking things in the café (that makes sandwiches and salads, too). Every wall is lined with art from local artists. Nancy P's doesn't take a penny of commission when one sells.
In discussing all the hard work and team building that has gone into keeping the bakery afloat and surviving the pandemic's ever-changing policies (not to mention when some staffers got Covid and they were forced to close), Katy gets a bit teary-eyed, but it's understandable when you think about what a symbiotic community exists between independent enterprises and long-term customers, even as other cherished Bend bakeries and restaurants have permanently closed their doors.
"The number one thing is consistency," says Katy. "It's customers, it's service, and that comes from caring about your community."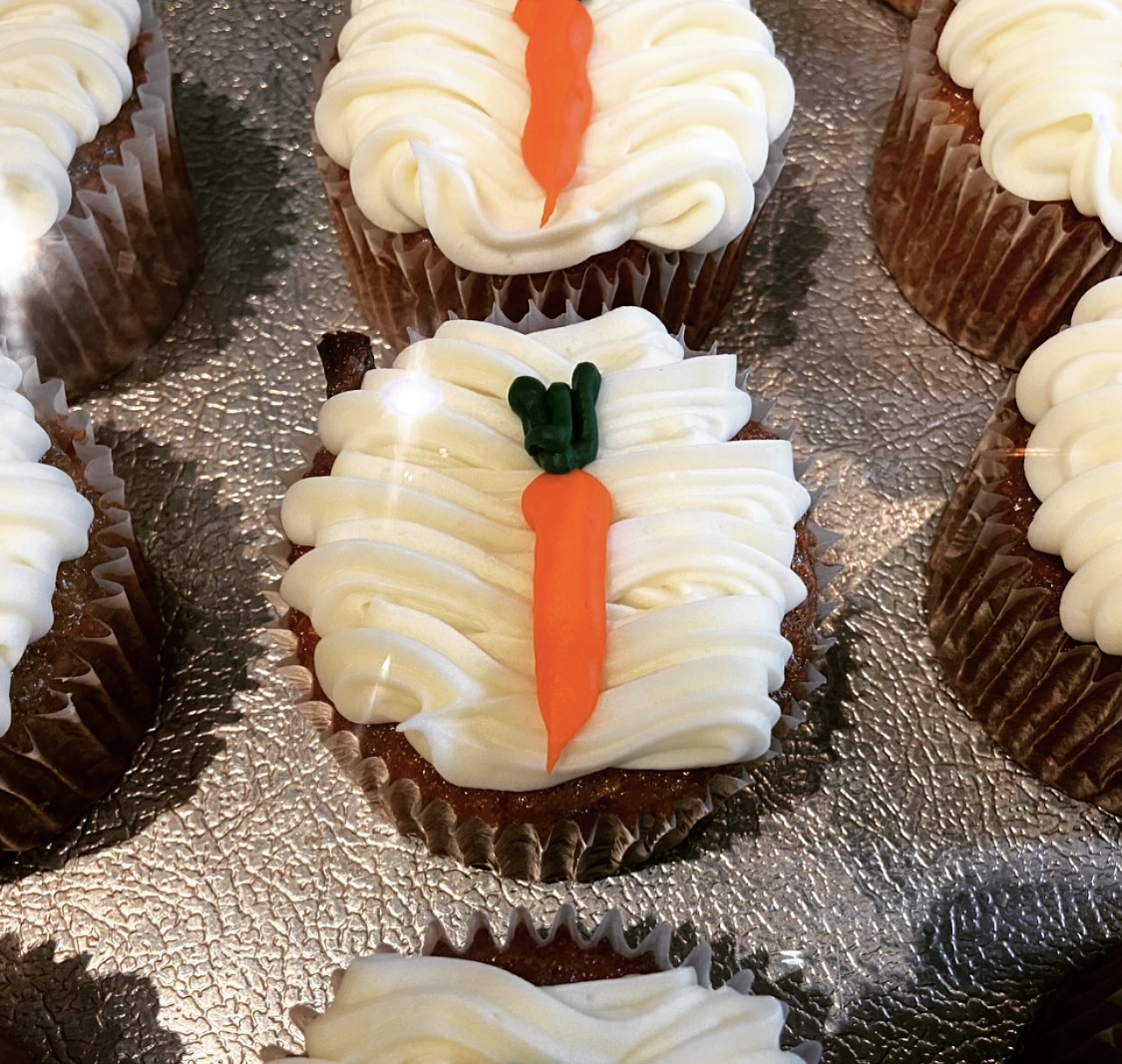 As good as Nancy P's baked goods are, I feel like I should take something home to my family.  Perhaps a marionberry-apple pie. Or a pecan pie. Or their best-in-Bend carrot cake. And while I love their savory snacks, Katy mentioned that sometimes they up their own phenomenal cinnamon roll with crumbled bacon. Because even bacon-o-holics like my son and I can be a sweet tooth or vice versa.
Cheers,
Brian Yaeger Culinary Treasure Network Contributor
Link to see all of Brian Yeager's Culinary Treasure Network Content – https://www.culinarytreasure.com/brian-yaeger-culinary-treasure-network-contributor/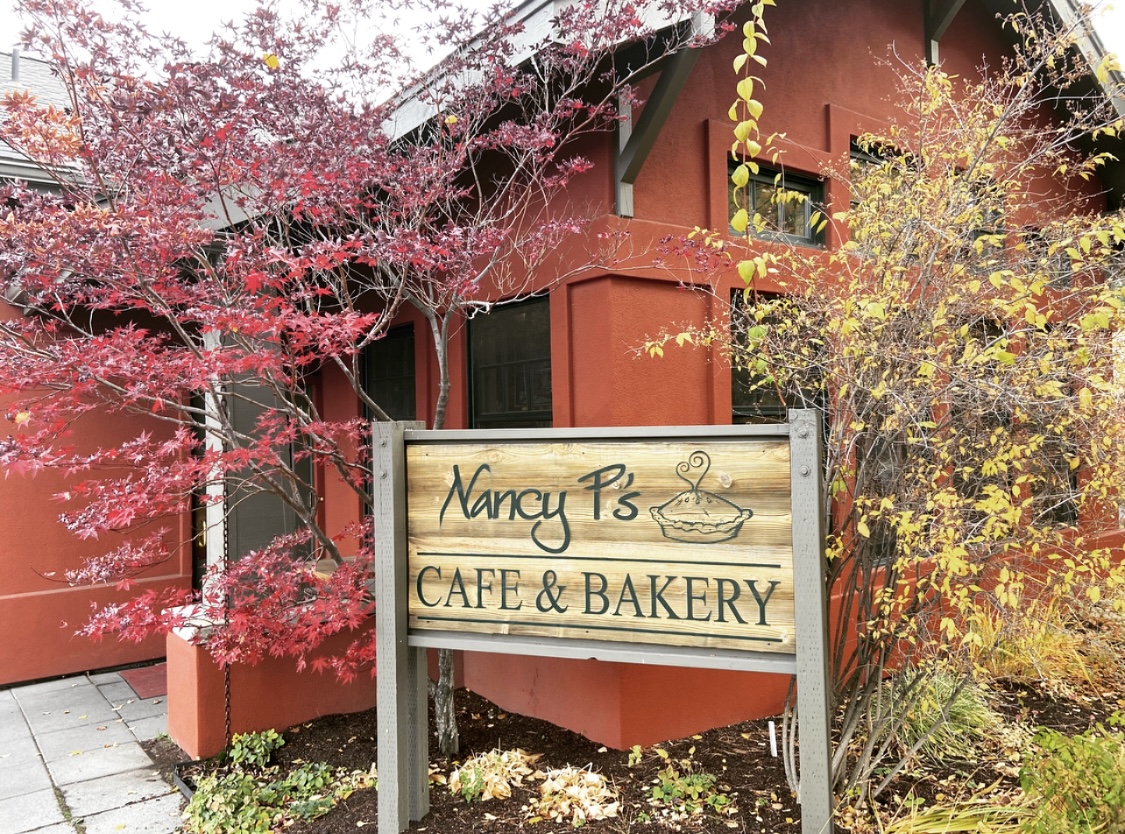 Follow Nancy P's Cafe & Bakery
 Website – https://www.nancyps.com/
 Facebook – https://www.facebook.com/NancyPsCafeAndBakery
 Instagram – https://www.instagram.com/nancypscafeandbakery
Visit
Nancy P's Cafe & Bakery
Address:
1054 NW Milwaukee Ave., Bend, Oregon, 97701
Located on Bend's Westside Near Newport Market just off Newport Ave.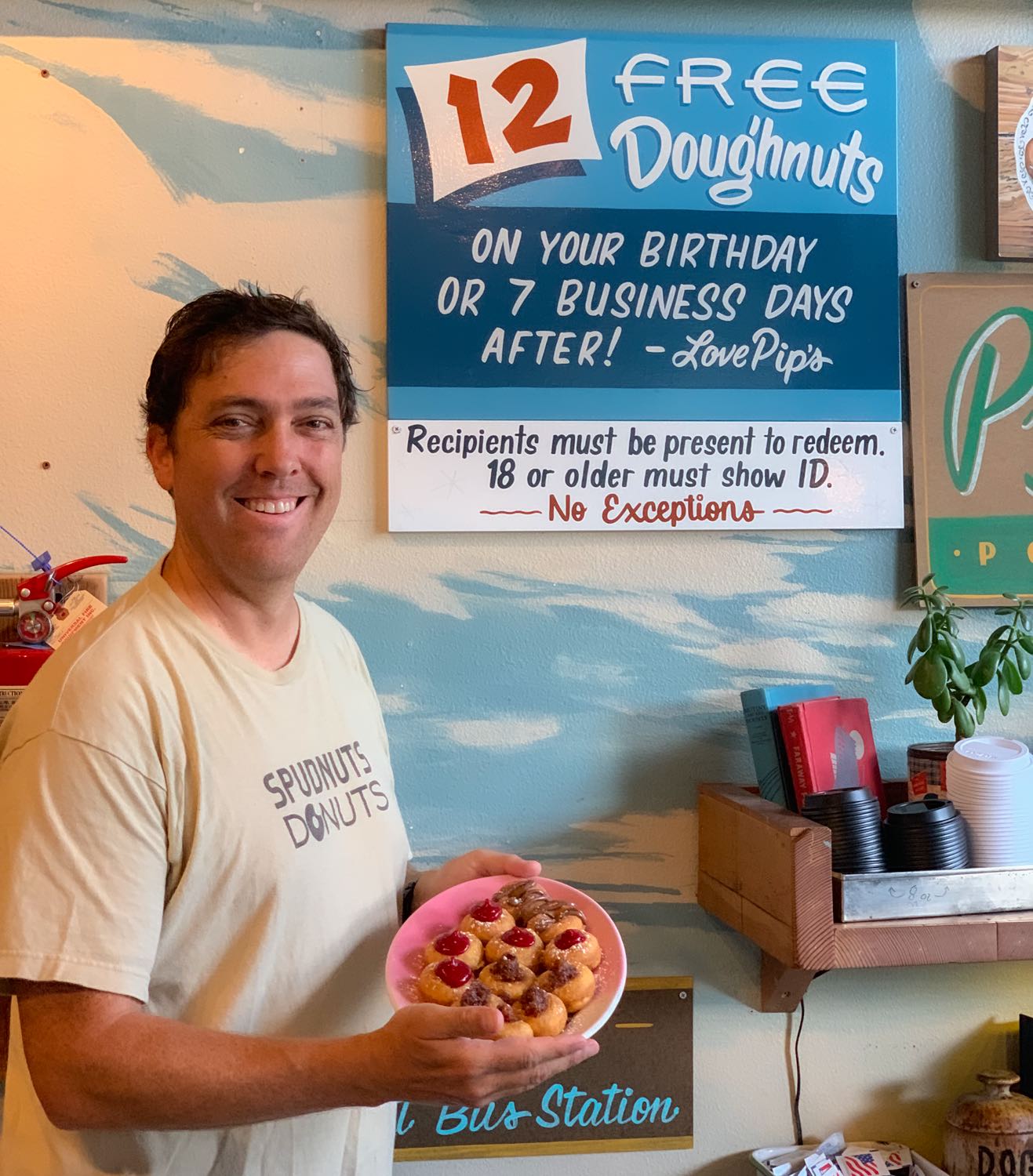 Follow Brian Yaeger
Website – https://brianyaeger.com/
Instagram – https://www.instagram.com/brianyaeger/
Twitter –  https://twitter.com/yaeger
For More Info About Brian Yaeger see this article here –  https://www.culinarytreasure.com/welcoming-brian-yaeger-to-the-culinary-treasure-network-family/