The OG Burger at Friendly Waves on Kauai – An All-time Great Cheeseburger!
I love a good burger and one of the few things better than a burger is a cheeseburger. Chef Arzamendi puts "9th island sauce", shredded lettuce, charred onions, tomato, pickle, and American cheese on the OG Burger. This cheeseburger is nearly perfect. It's one for the ages.
Chef Arzamendi shared with me that the OG Burger is his homage to an In-N-Out burger. I grew up in So Cal and I dearly love me a Double-Double. That being said – the OG Burger is what an In-N-Out Burger dreams of becoming when it grows up.
If you love a great cheeseburger – go to Friendly Waves and yourself an OG and thank me later.
And Yes! – I did get a wedge salad as my side dish and it was stellar.
Cheers!
Scroll down to see a few more photos of The OG Burger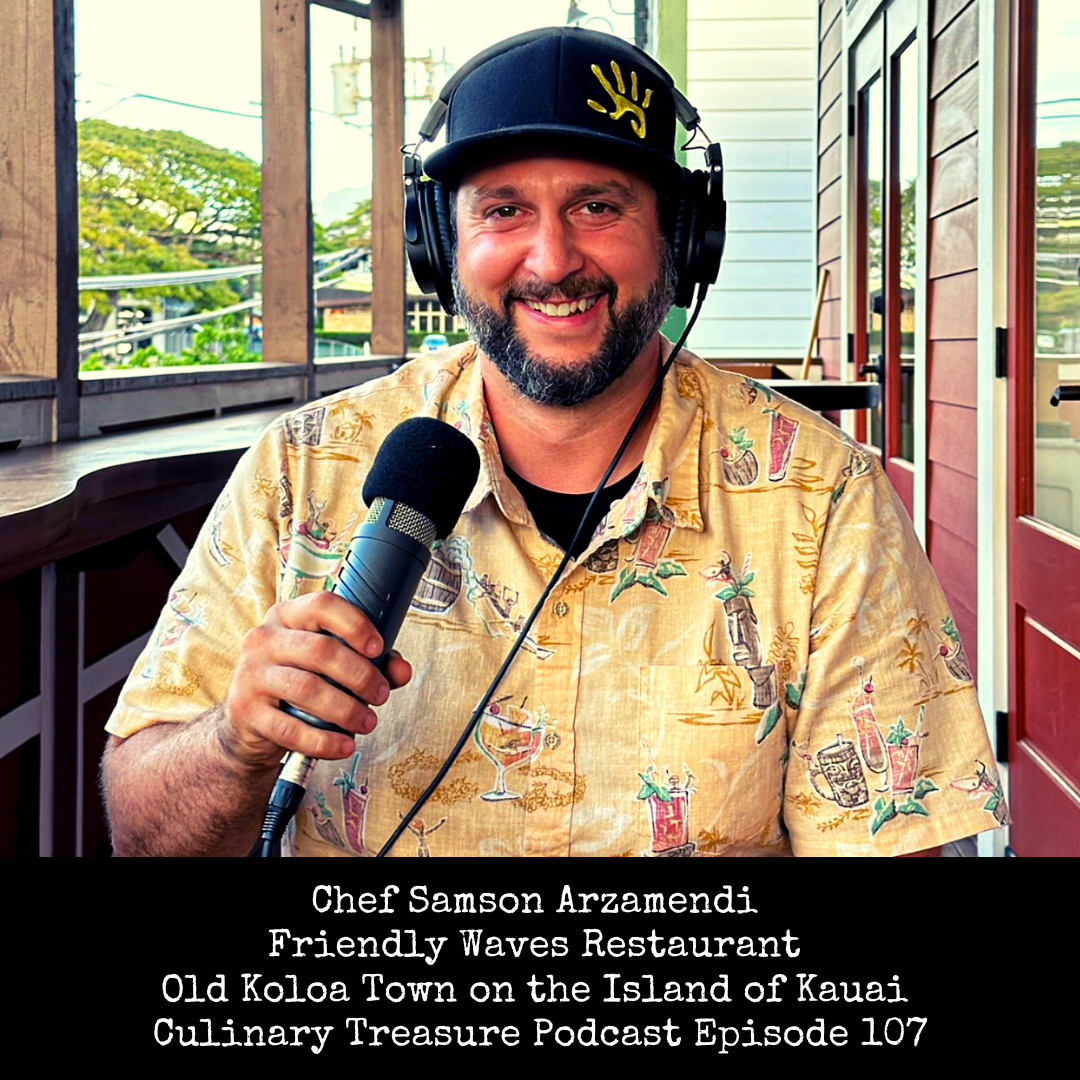 For More Info about Friendly Waves Check Out:
Culinary Treasure Podcast Episode 107 Chef Samson Arzamendi Friendly Waves Restaurant Old Koloa Town on the Island of Kauai  https://www.culinarytreasurepodcast.com/chef-samson-arzamendi-friendly-waves-restaurant-old-koloa-town-on-the-island-of-kauai-culinary-treasure-podcast-episode-107/
You Can Listen to the Culinary Treasure Podcast on Apple Podcasts, iHeartRadio, Spotify, Pandora, Audible, Google Podcasts, Amazon Music / Amazon Podcasts, Stitcher, Audacy, Deezer, Gaana, JioSaavn, the Samsung Podcast app, Resso, YouTube (audio only), Boomplay, and many other podcasts outlets.
Visit Friendly Waves on Kauai
5460 Koloa Road B201
Koloa, HI 96756
Follow Friendly Waves on Kauai
Website https://friendlywaves.com/
Facebook https://www.facebook.com/profile.php?id=100085423870135
Instagram https://www.instagram.com/friendly_waves/