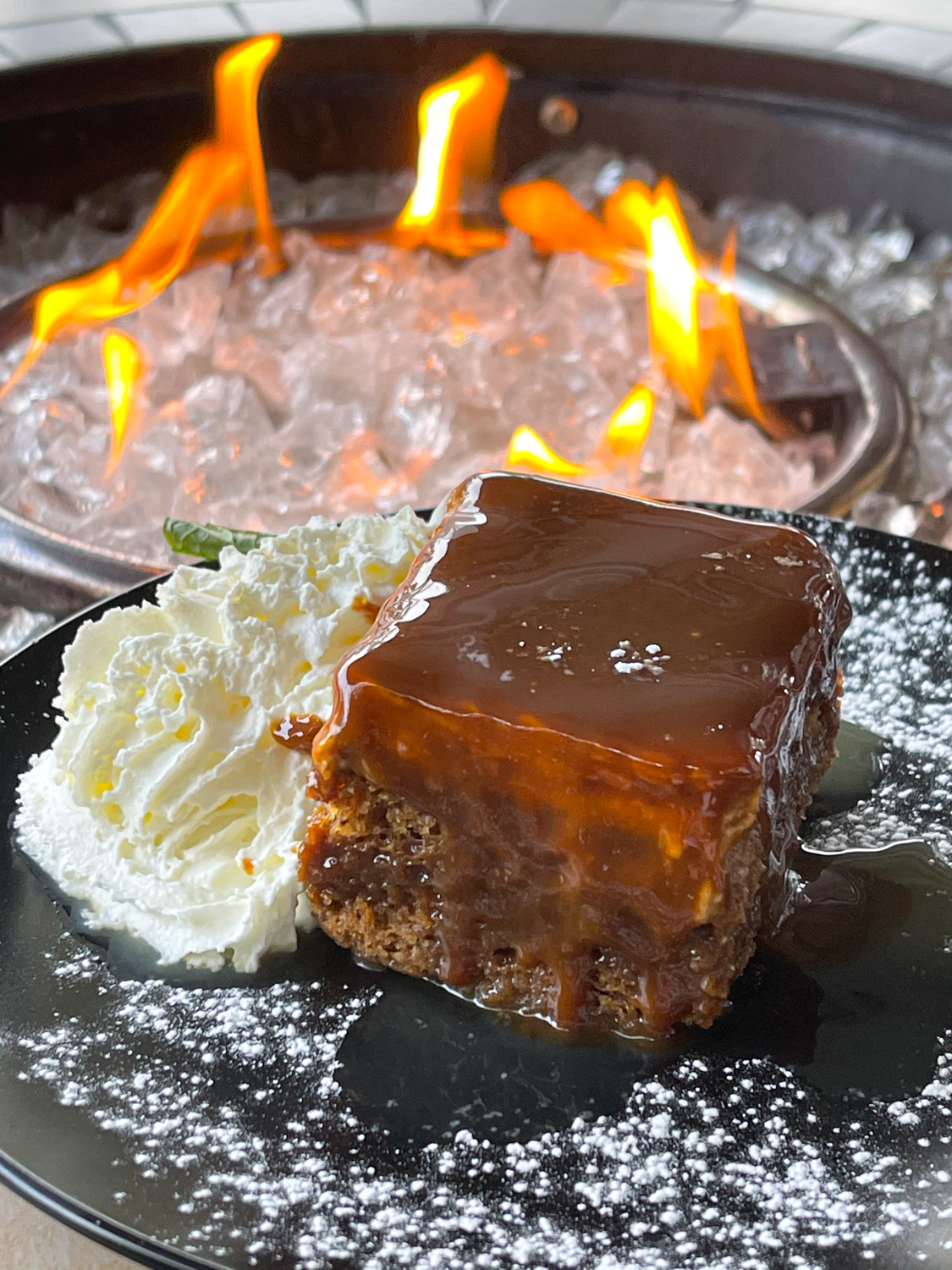 MacGregor's Sticky Toffee Cake – An Oregon Coast Culinary Gem You Don't Want to Miss!
 MacGregor's Whiskey Bar is an iconic whiskey bar on the Oregon Coast. Here you can find great food, awesome cocktails, and a terrific selection of whiskey. Links to articles about all of that are below.
MacGregor's Whiskey Bar also has some utterly delightful desserts including Scottish Shortbread with chocolate and whiskey caramel sauces, Spotted Dick (Scottish sponge cake & real imported Devonshire cream), Chocolate Bourbon Hazelnut Pie, Flourless Chocolate cake, and local pie.
I have enjoyed each and every one of those desserts. I have to tell you though – the dessert you really want is the Sticky Toffee Cake.
Damn! That is one Gorgeous Dessert!
Just look at that photo! I promise you – the steak matches the sizzle. I am a very good food photographer and in this case, my photo doesn't come even close to conveying how good this dessert is.
Best of all, you can pair your Sticky Toffee Cake with a cop of hot coffee, a pour of an amazing whiskey, or, follow my example and get both coffee & whiskey with your Sticky Toffee Cake.
Below you will find some more info about MacGregor's and below that, some more photos of this decadent dessert.
Cheers,
Steven Shomler
#ThisIsCulinaryTreasure #HaveMagnificentMeals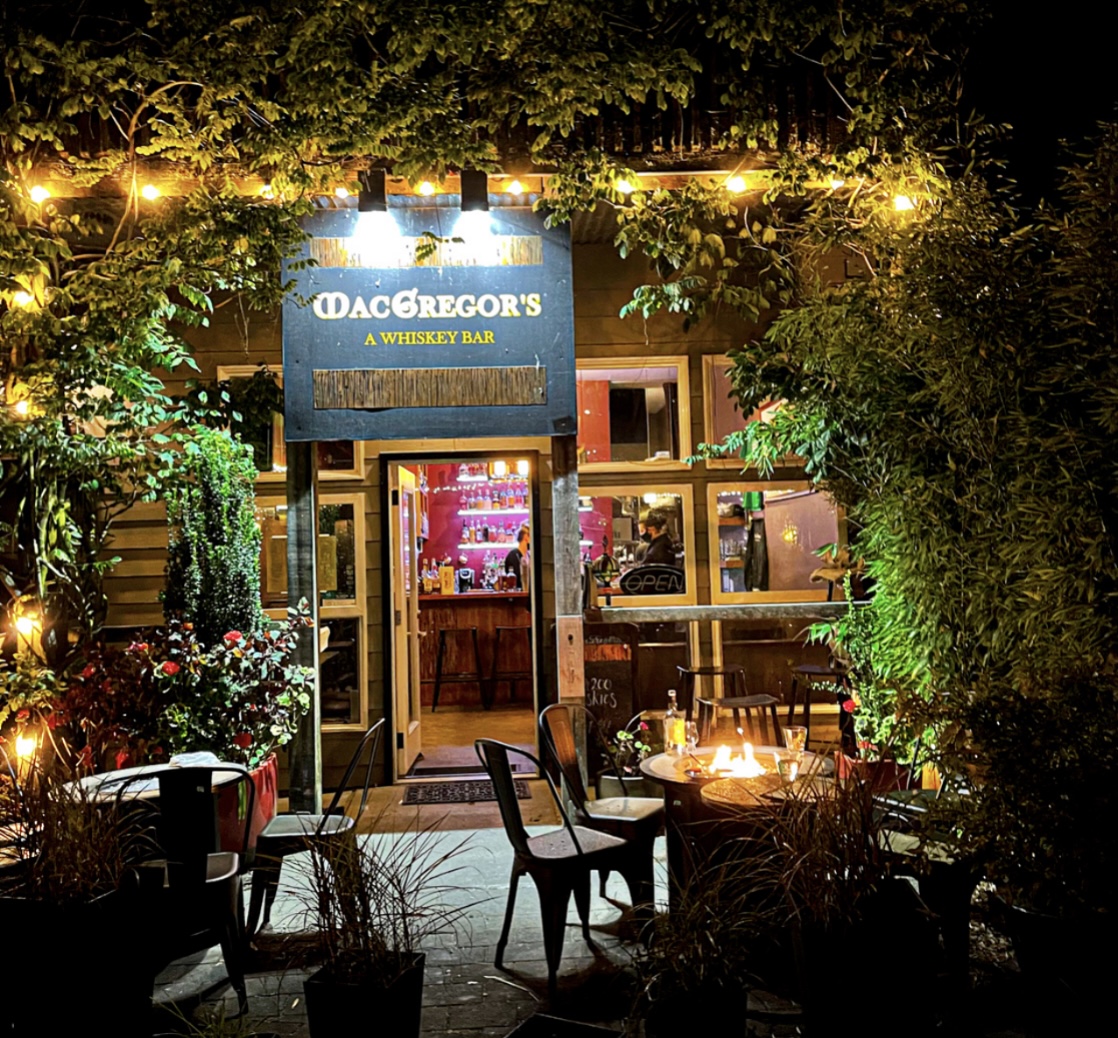 Visit MacGregor's Whiskey Bar
 MacGregor's Whiskey Bar 387 Laneda Ave, Manzanita, OR 97130
Links to Additional Content About MacGregor's Whiskey Bar
MacGregor's Whiskey Bar Manzanita, Oregon – When You Go to the Oregon Coast! https://www.savorytraveladventures.com/macgregors-a-whiskey-bar-manzanita-oregon-when-you-go-to-the-oregon-coast/
The Secret Whiskey Wonderland on The Oregon Coast https://www.savorytraveladventures.com/the-secret-whiskey-wonderland-on-the-oregon-coast/
Chip MacGregor – MacGregor's Whiskey Bar – Culinary Treasure Podcast Episode 88 ~ An Oregon Coast Podcast  https://www.culinarytreasurepodcast.com/chip-macgregor-macgregors-a-whiskey-bar-culinary-treasure-podcast-episode-88/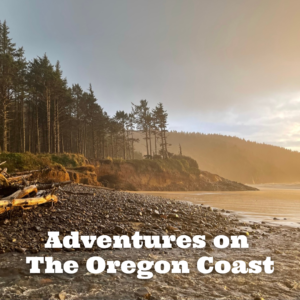 Adventures on The Oregon Coast
 To see all of the Culinary Treasure Network's Oregon Coast content – Culinary Treasure Podcasts, Craft Beer Podcasts, as well as Travel articles and This is Culinary Treasure articles go to www.AdventuresOnTheOregonCoast.com
Adventures on The Oregon Coast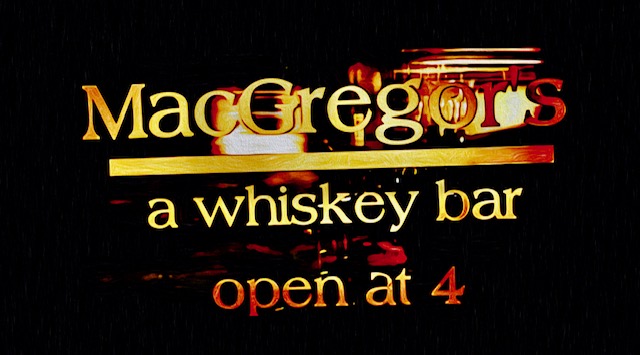 Follow MacGregor's Whiskey Bar
Website https://www.macgregorswhiskeybar.com/
Facebook  https://www.facebook.com/macgregorsbar/
 Instagram  https://www.instagram.com/macgregorsbar/
Twitter https://twitter.com/MacGregorsBar