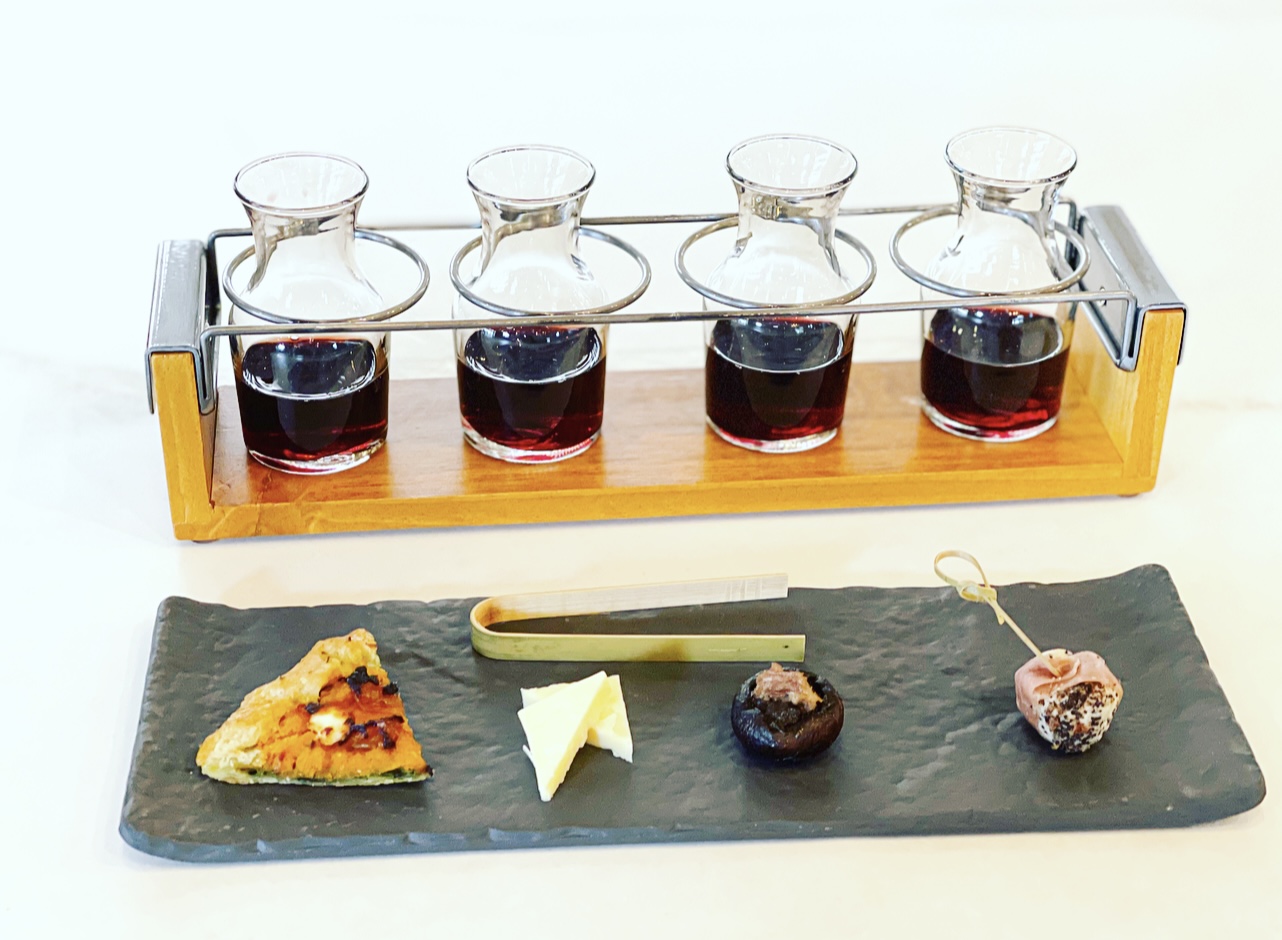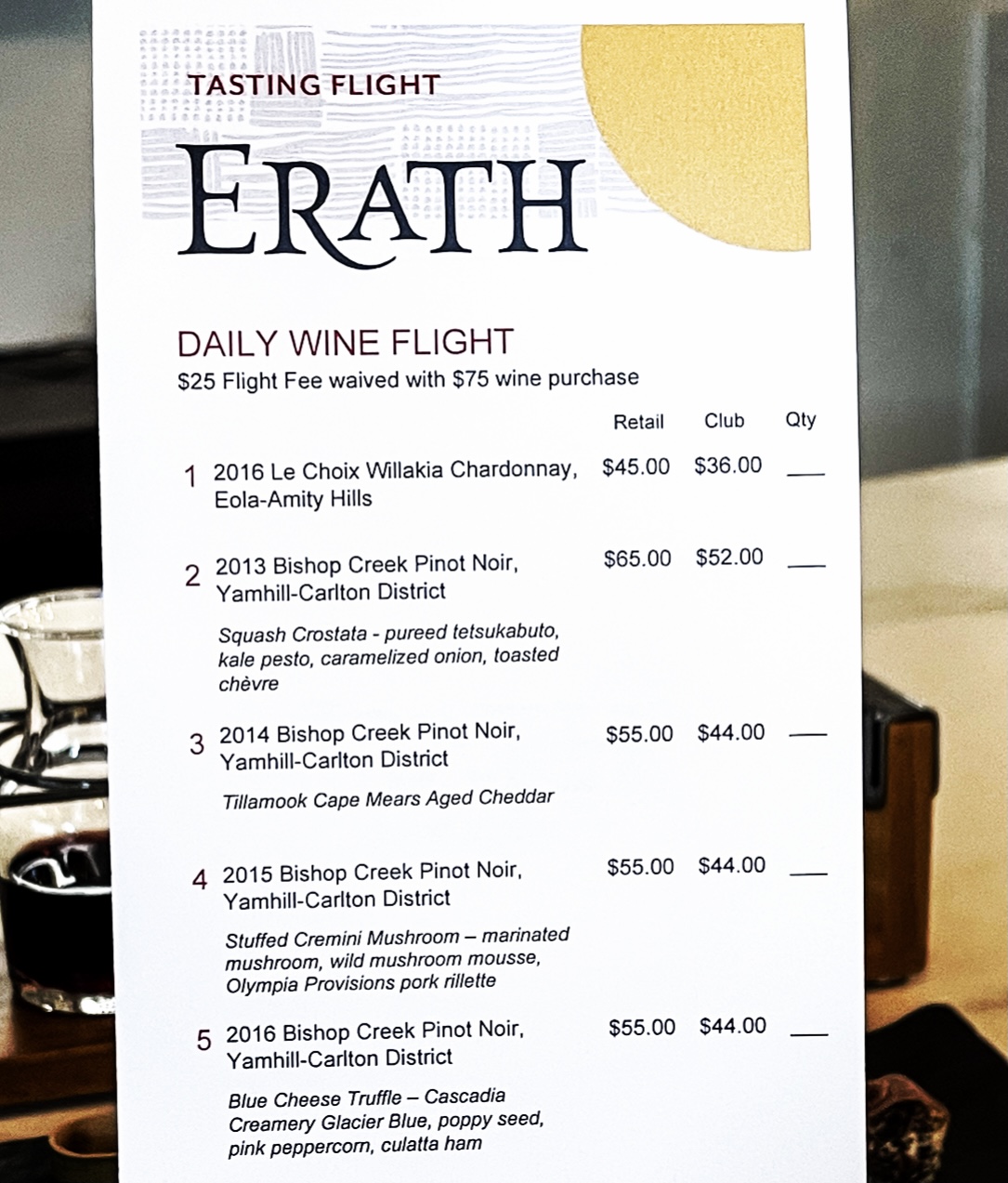 4 Year Single Vineyard Pinot Noir Vertical & 4 Amazing Bites! Erath Tasting Room 2021 Spring Wine Flight Portland, Oregon
Wow! Just Wow! If you live anywhere near the Portland, Oregon metro area and you love wine, you need to get yourself over to the Erath Tasting Room and enjoy their 2021 Spring wine flight!
This wine flight features a very good chardonnay, and 4 pours of Erath's Bishop Creek Pinot Noir – 2013, 2014, 2015, and 2016. To top it off each one of these amazing pinots come from the same vineyard – Yamhill-Carlton District.
It's a delightful and enlightening experience to see how the terroir, sun, rain, etc. impacts the same grapes vines each year over the course of four years.
But wait – there is even more amazement to be had! Each of those 4 Pinots are paired with an exquisite bite.
Jennifer Willis is the incredibly talented Tasting Room Manager at Erath. Jennifer and her team collaborated with Lauren Carr & Josh Ferguson with Artemis Foods and together the bites they came up with are simply stunning.
Bite #1 Squash Crostata – pureed tetsukabuto, kale pesto caramelized onion, and toasted chèvre (photo below)
Bite #2 Tillamook Cape Meares Aged Cheddar (photo below)
Bite #3 Stuffed Cremini Mushroom – marinated mushroom, wild mushroom mousse, Olympia Provisions pork rillette (photo below)
Bite #4 Blue Cheese Truffle – Cascadia Creamery  glacier blue, poppy seed, pick peppercorn, culatta ham (photo below)
Trust me on this – you don't want this enrapturing culinary experience.
Don't wait – every two to three months the wine flight at Erath changes and you don't want to miss this one! Please see this link for details about visiting the Erath Tasting Room – https://www.erath.com/winery/tastingroom
The Erath Tasting room is located at 1439 NW Marshall St, Portland, OR 97209 – https://www.erath.com/winery/tastingroom
I invite you to enjoy the photos below that I took during my recent visit to the Erath Tasting Room.
Cheers,
Steven Shomler
This is Culinary Treasure – Discovering and Celebrating Culinary Treasure You Will Love
#EnjoyYourLife #DrinkGreatWine #PortlandOregon
#GoHaveMagnificentMeals