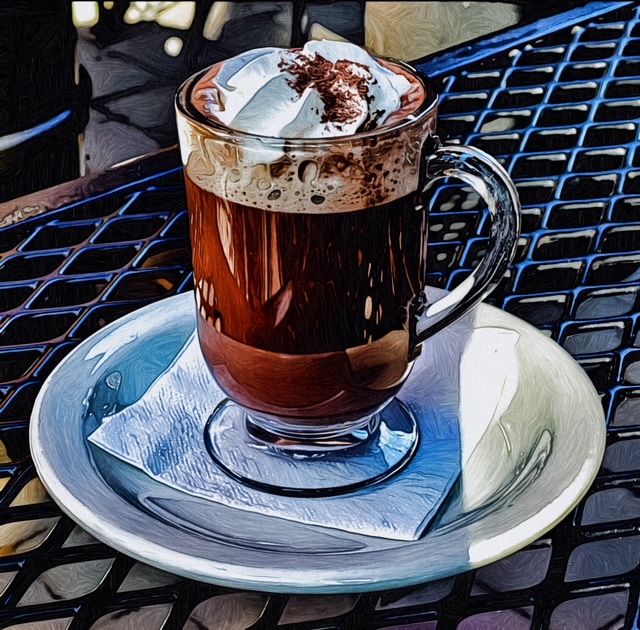 A Whiskey & Hot Chocolate Cocktail You Don't Want to Miss – Three Creeks Brewing Sisters, Oregon 
I spent part of Spring Break 2021 staying at Black Butte Ranch in Central Oregon. This was a family trip and not a work trip so my time seeking out culinary delights was limited.
That being said – I was able to locate a stellar cocktail and a fantastic pastry (see this link for more about the pastry – https://www.culinarytreasure.com/sisters-bakery-almond-bear-claws-a-culinary-gem-you-dont-want-to-miss/ )
My good friend Brian Yaeger recently moved to Bend, Oregon with his awesome family.
Since I was going to be in Central Oregon – Brian's new stomping ground, a couple of weeks before spring Break 2021 I reached out to him to see if we could maybe meet up for a beer.
Brian is a very good craft beer writer, a craft beer Author, & a contributor to Craft Beer Treasure so I know that Brian would have a great suggestion for a place for us meet up and raise a pint.
Sisters, Oregon is about 15 minutes or so from Black Butte Ranch, and about 25-30 minutes from Bend.
Brian suggested that we meet up at Three Creeks Brewing in Sisters. Three Creeks brews up some really good beer so I knew that I would have a great beer or two while Brian and I visited and caught up.
I did not expect that I would come across a stellar cocktail.
We were sitting outside, and it was around 40 degrees out. I started out with a pour of TCBC Imperial IPA. Goodness I enjoyed that beer!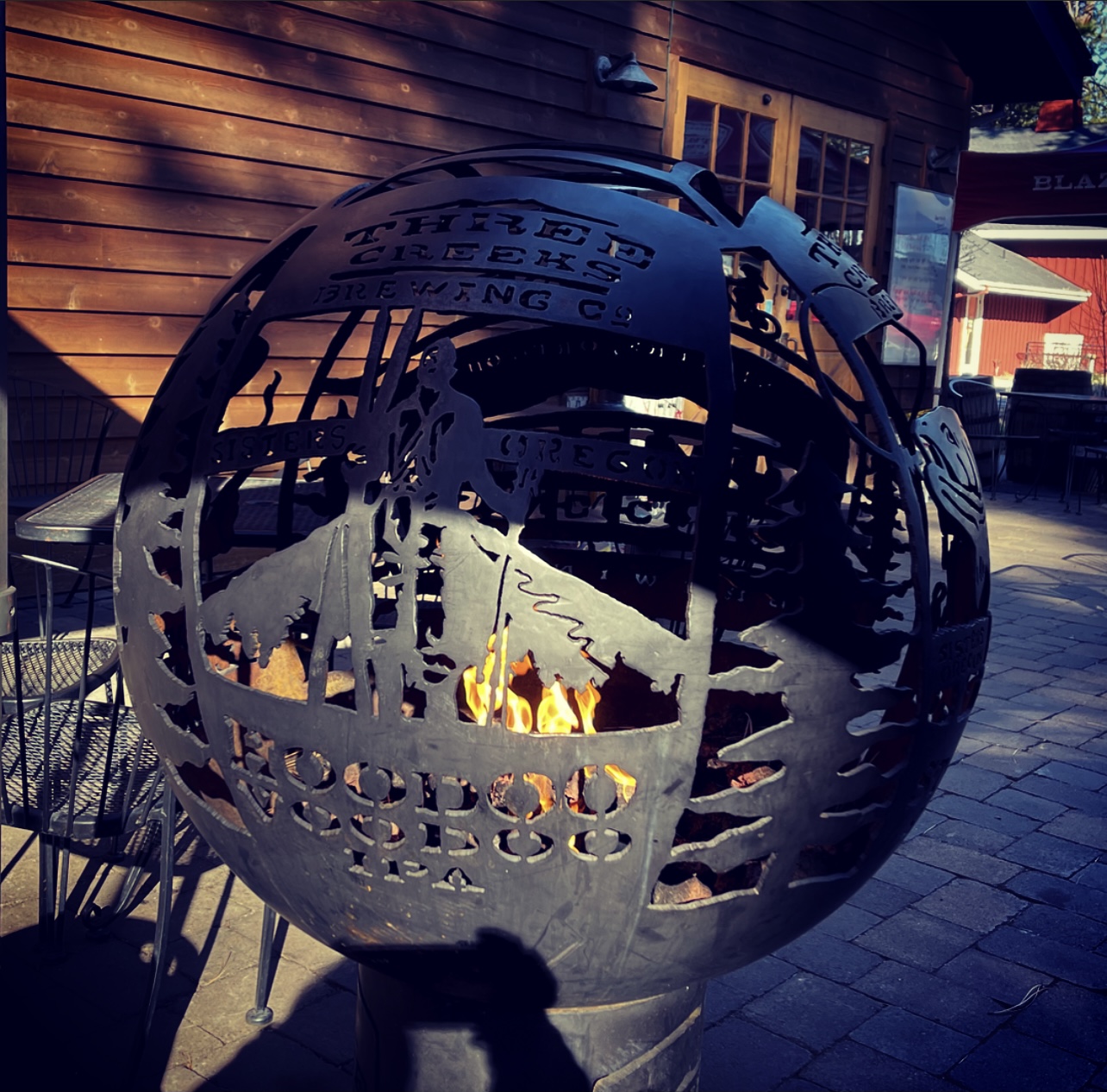 Hot Chocolate and Whiskey
When I was perusing the menu to pick out my beer, I had noticed a cocktail made with hot chocolate and whiskey.
Like I said, it was 40 degrees out and we were sitting outside. A steady breeze picked up and that warm cocktail began calling my name.
I said, "what the heck" and I ordered it – a warm beverage sounded really good right then.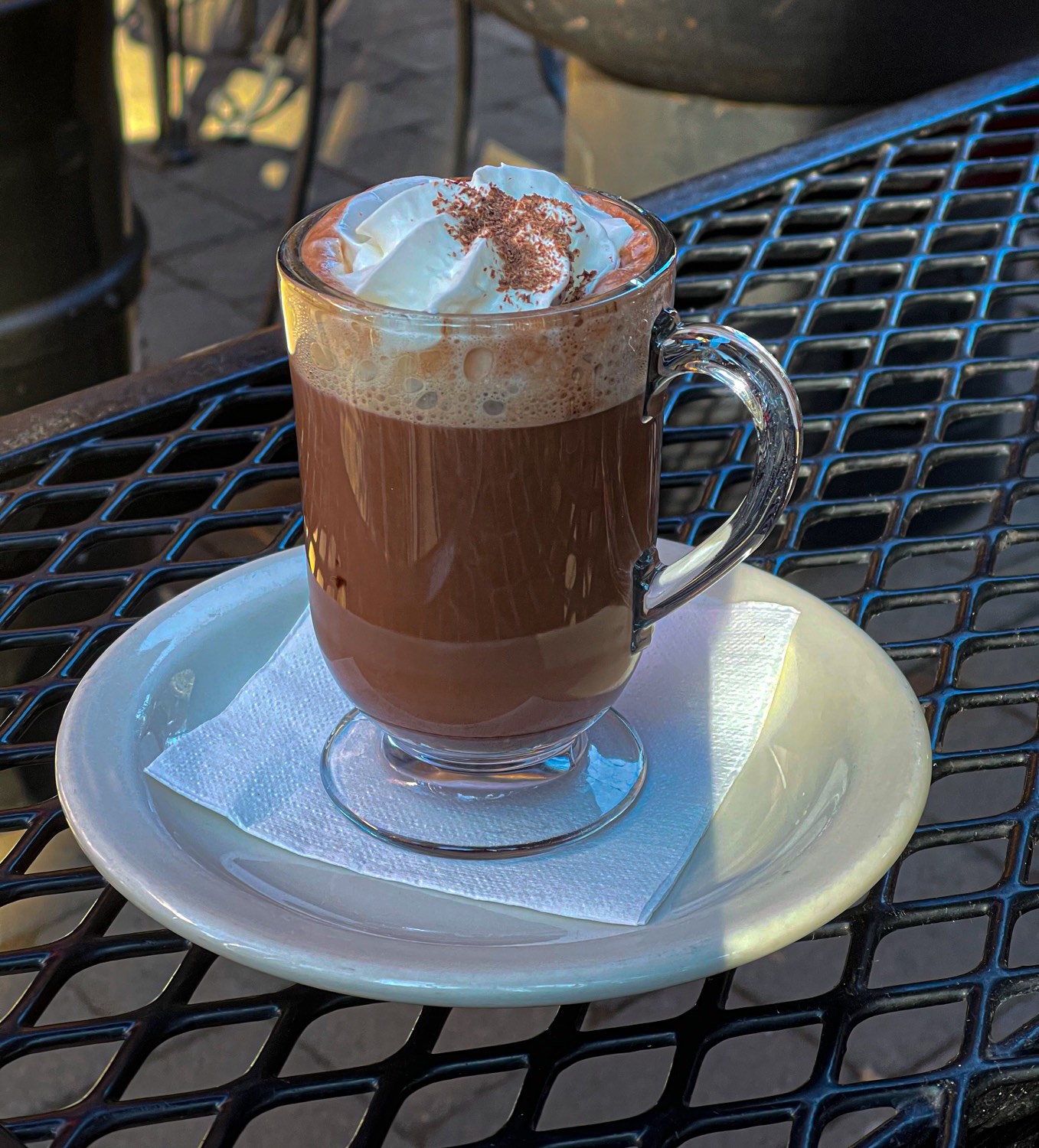 WOW! I was stunned by how good the Skrewdolph cocktail was!
The Skrewdolph is made with Skrewball Peanut Butter Whiskey, hot cocoa, whipped cream, and a chuck of Belgium chocolate.
I loved this cocktail so much that I have made tentative plans to head back out that way this fall and film an episode of my show Your Next Craving about it.
My Recommendation – if you like cocktails and you find yourself anywhere near Sisters, Oregon or even if you are just driving through Sisters on your way to or from Bend – stop at Three Creeks Brewing. Have a beer & a meal, and for dessert order yourself a Skrewdolph and thank me later!
Below is information on Three Creeks Brewing and a few photos from my visit there.
Cheers,
This is Culinary Treasure – Discovering and Celebrating Culinary Treasure You Will Love
#GoHaveMagnificentMeals
 Three Creeks Brewing
Address 721 S Desperado Ct, Sisters, OR 9775
Website https://www.threecreeksbrewing.com/
Facebook https://www.facebook.com/ThreeCreeksBrewing/
Instagram  https://www.instagram.com/threecreeksbrewing/