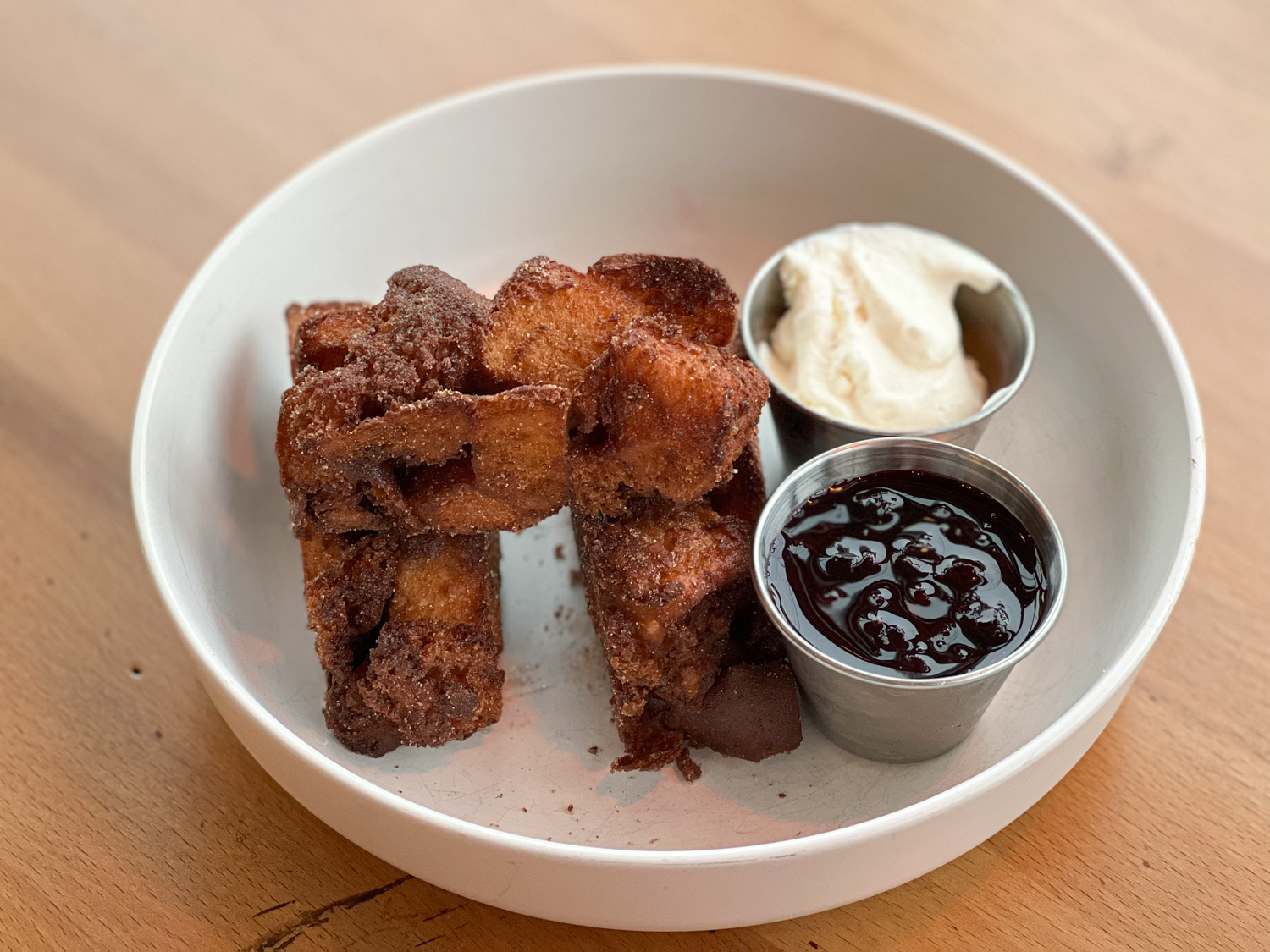 The Piccone Donut – A Culinary Gem! ~OR~ We Present to You – The Phenomenal Picconut!
Last week I had a Magnificent Meal at Piccone's Corner. You can read about that meal here – https://www.culinarytreasure.com/a-magnificent-meal-at-piccones-corner-portland-oregon/
During this meal I had three amazing courses. My third course – dessert was so incredibly good it was worthy of this stand-alone article.
Anna Josephson is a dear friend of mine, and she is part of the outstanding team at Piccone's Corner. I asked Anna what item I should get for dessert. I had my eye on the Panna Cotta – vanilla and Amarena cherries – I love those cherries!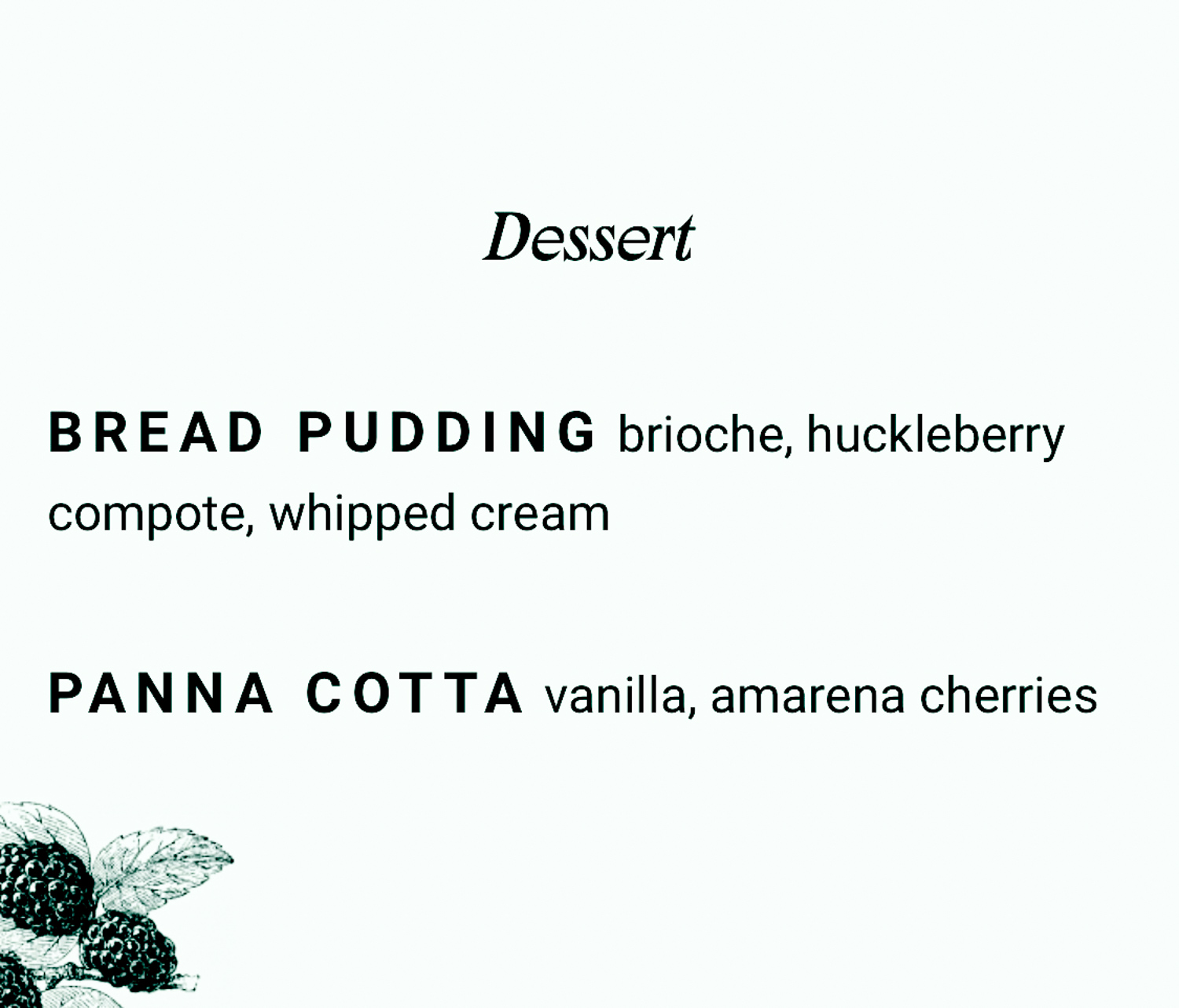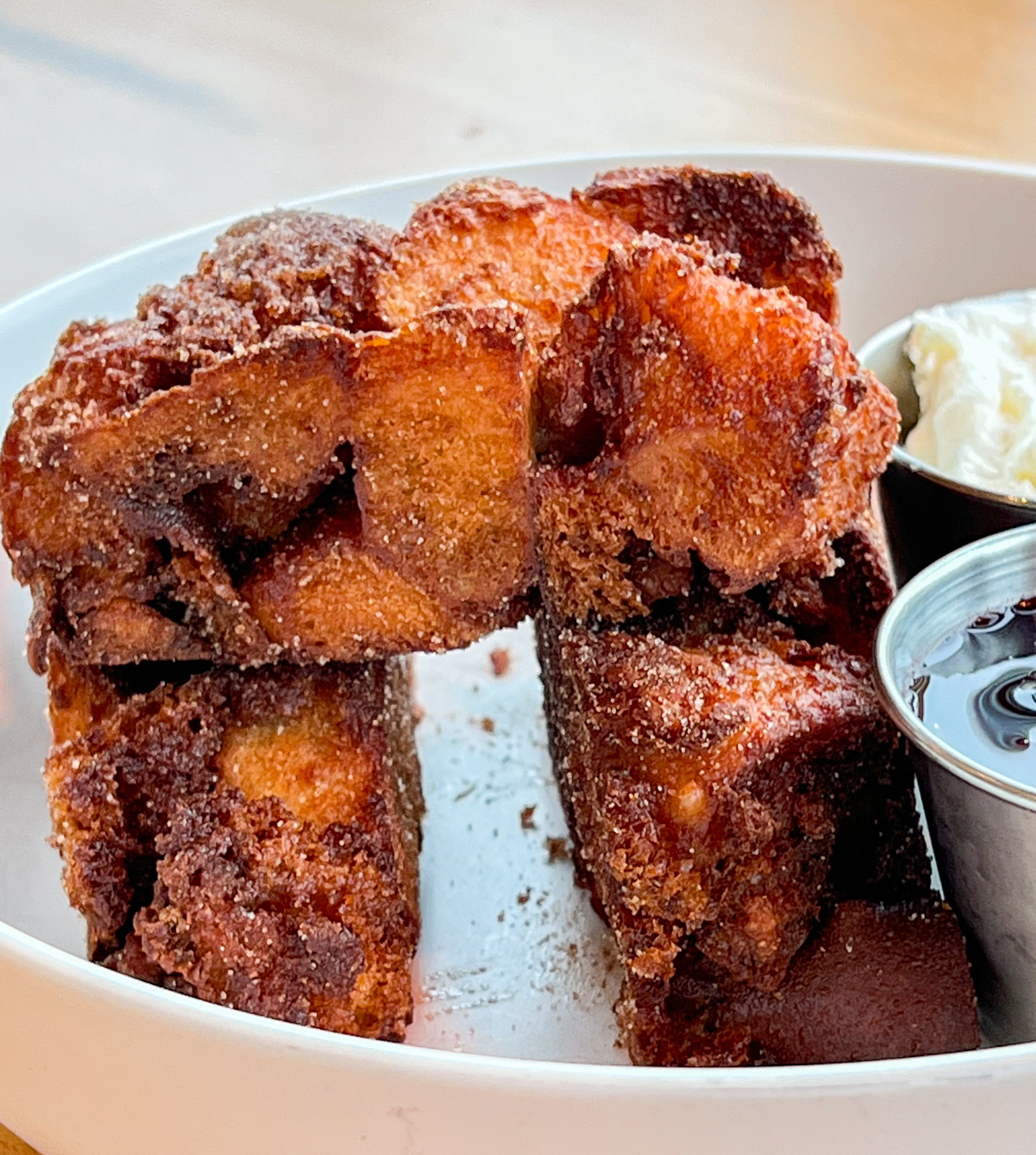 Get The Bread Pudding
Anna said that I should get the bread pudding.
I like bread pudding and I have had lots of bread pudding in my life. I usually get bread pudding with an old fashioned. I had already enjoyed plenty of alcohol during this meal and drinking any more was out of the question.
Anna was insistent. She said that the bread pudding was the dessert I need to get regardless of whether or not I also ordered an Old Fashioned.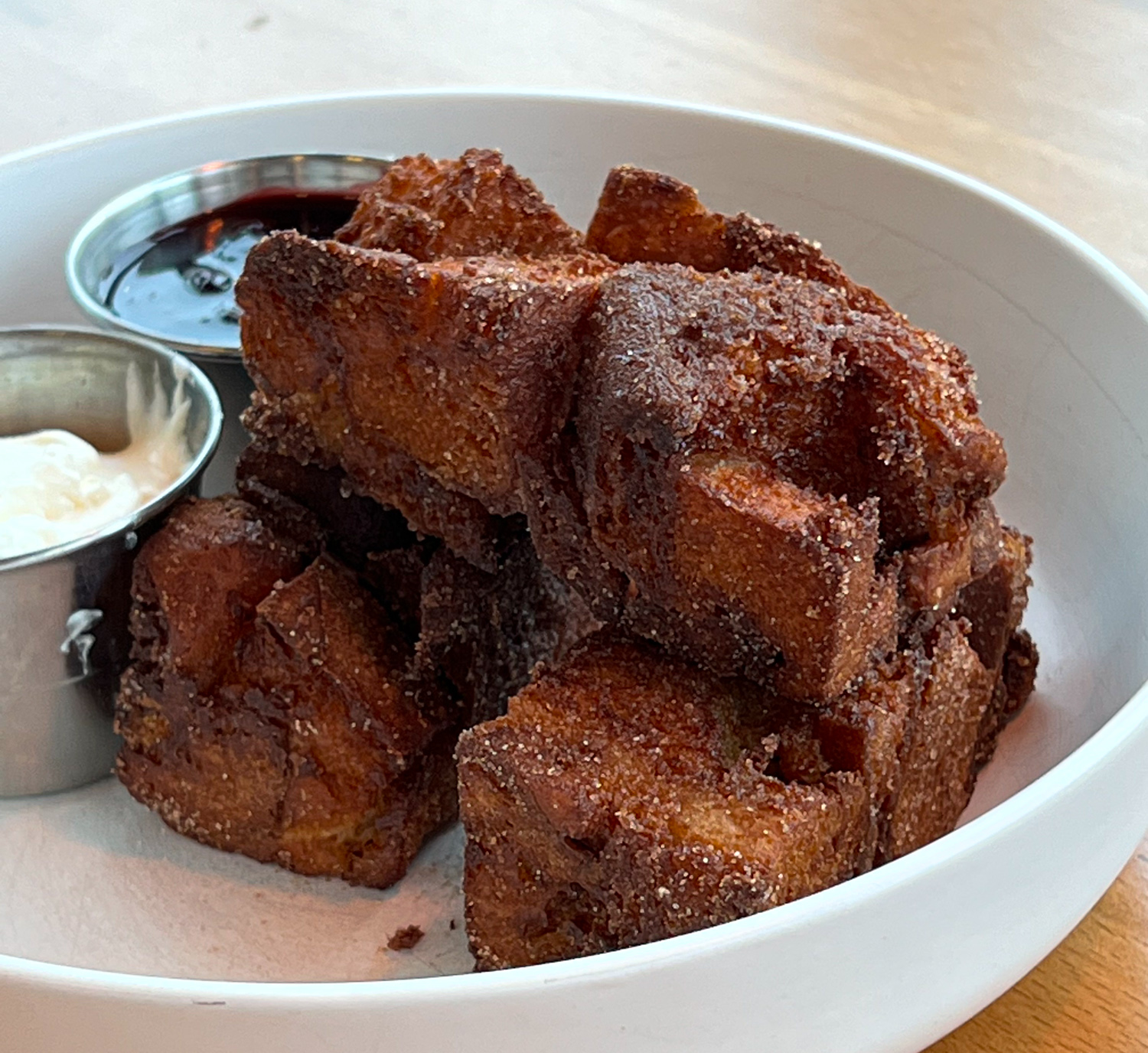 My Dessert Arrived 
My dessert arrived and two things were readily apparent. The first realization I had was thrilling, and the second realization was confounding.
Realization #1 Anna was so right! This dessert was phenomenal!
This dish is some serious top shelf level deep fried goodness. And whipped cream & huckleberry compote – those brilliant additions put the whole thing over the top!
Bottom line – get yourself to Piccone's' Corner ASAP and get this dessert!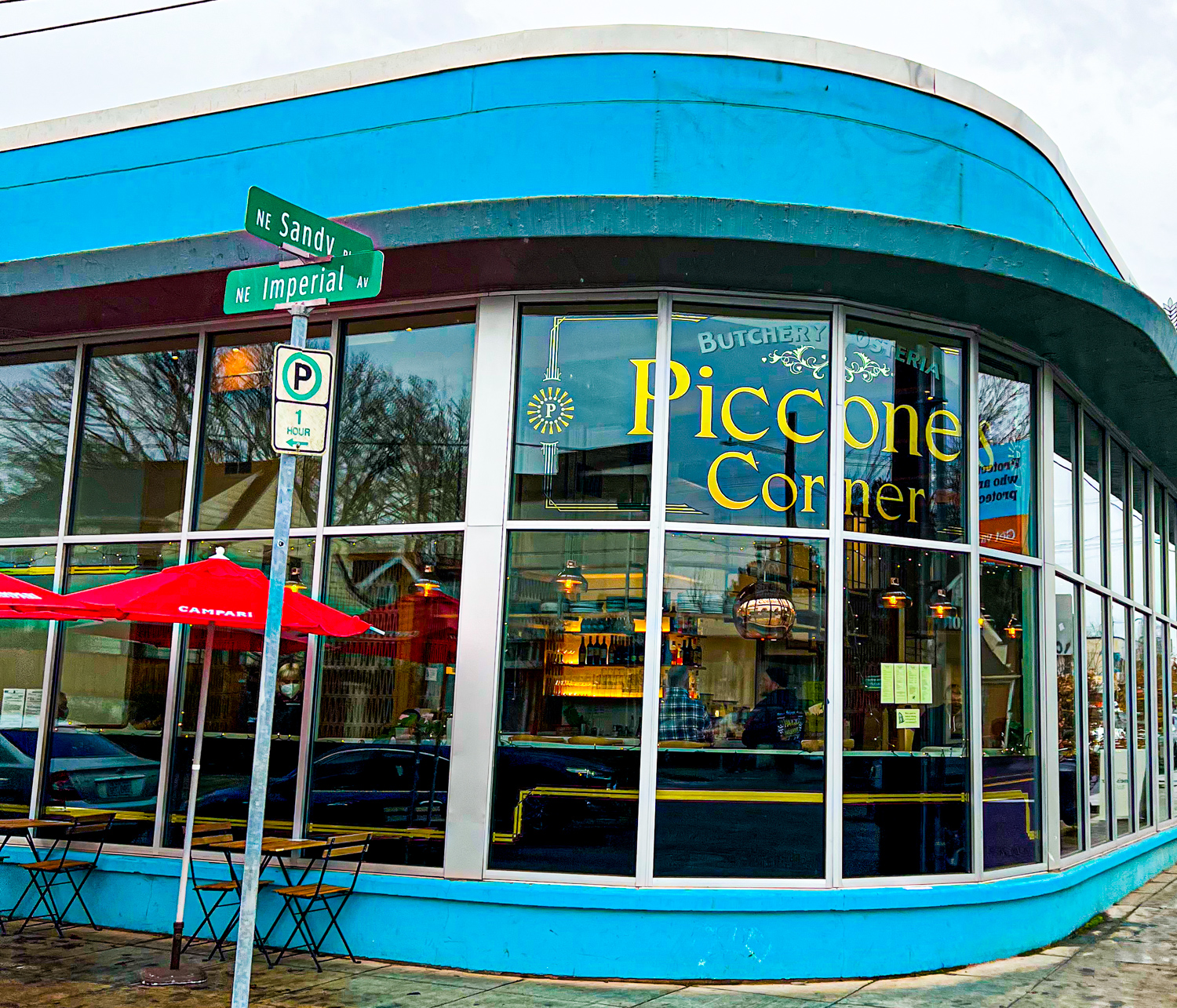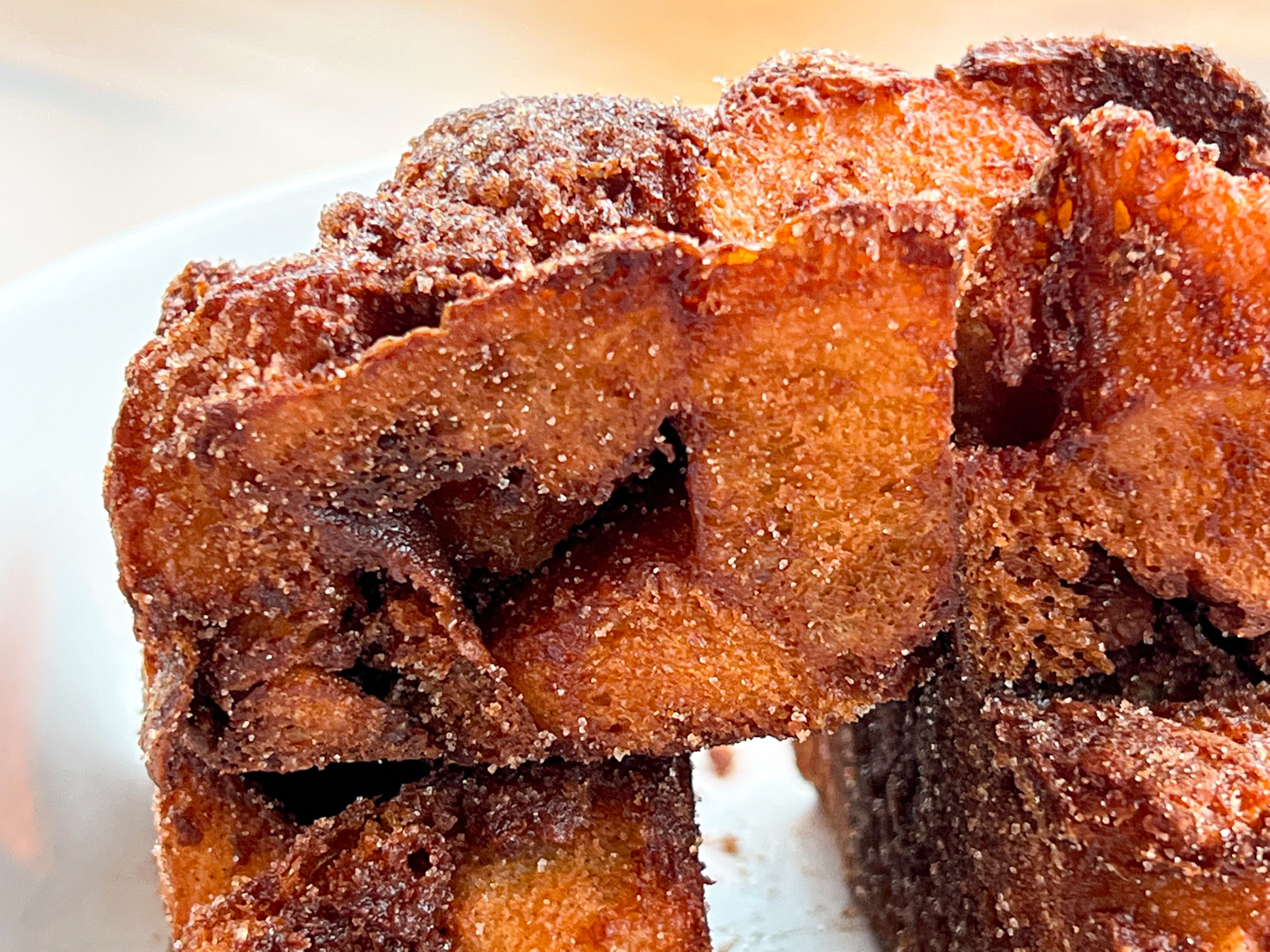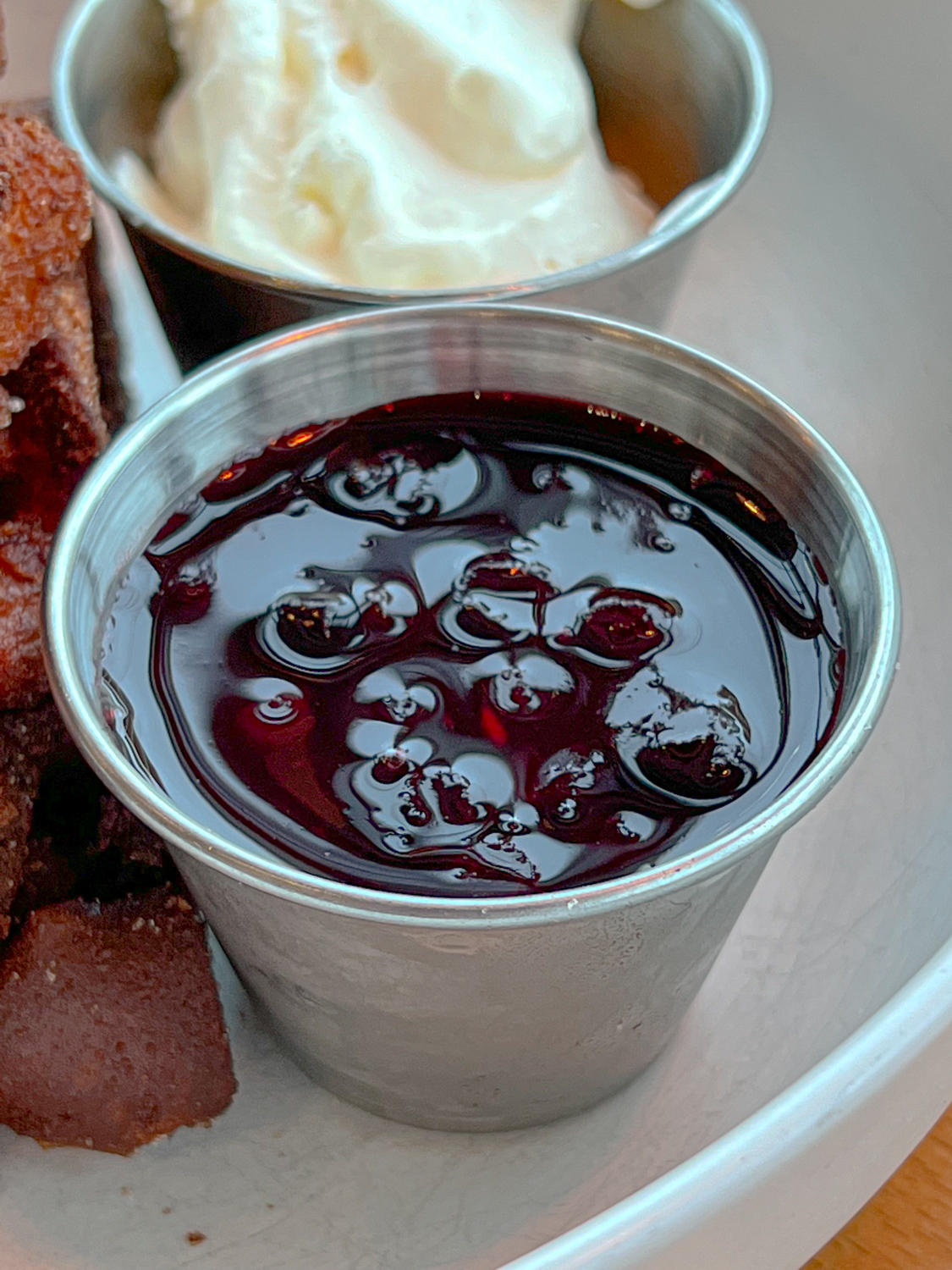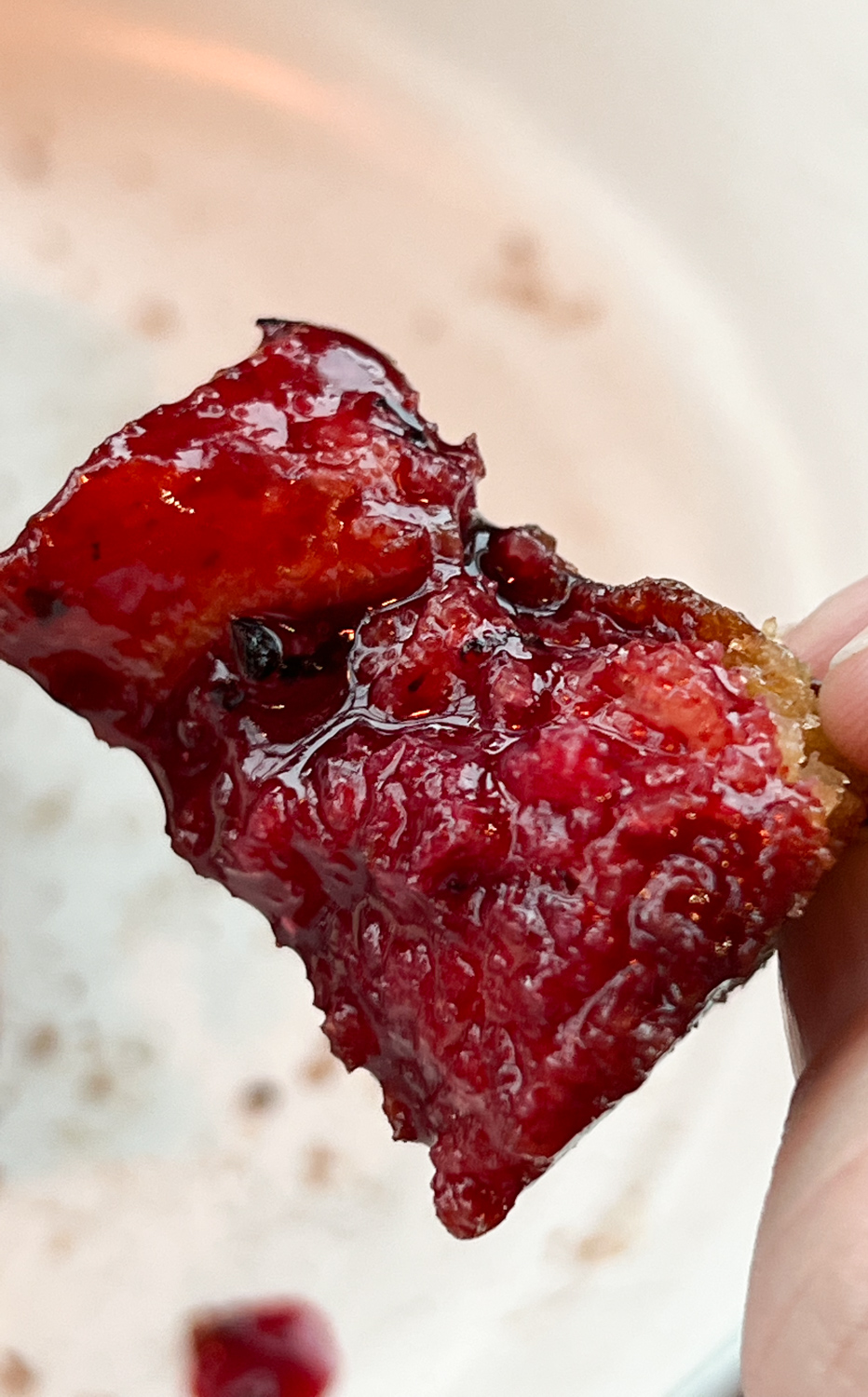 Realization #2
And that bring us to the second realization I had while devouring this terrific dessert:
Realization #2 There is no way in hell that this culinary gem is bread pudding.
The next time Anna walked by I asked her about this incredible dessert and she spilled the beans.
To create this delectable dish, they follow 4 enlightened steps.
Step 1 They make bread pudding.
Step 2 They cut the bread pudding up into bite size pieces.
Step 3 They deep fry those pieces.
Step 4 They roll the deep fried pieces in sugar.
Go to Any Bread Pudding Recipe You Like
Go to any bread pudding recipe you like – New York Times, Betty Crocker, All Recipes, Simply Recipes, Martha Effing Stewart – NONE of them have you deep frying the bread pudding after baking it first.  
Now don't get me wrong – deep frying your bread pudding – this takes bread pudding to a whole nother level! In fact, this is such an evolutionary advancement that you simply can't call it bread pudding anymore.  It becomes a new dish altogether.
This wonderful dessert that I had was very much like a first-rate donut. I am talking Blue Star or Ruckus level of donut deliciousness.
However – it's not really a donut either. Don't make me google a bunch of donut recipes to prove my point. No donut recipe starts out with you making bread pudding.
That being said – this desert was way more like a donut that it was like a bread pudding.
They need to fix the menu and rename this dessert. I told this to both Anna and to Austin. I checked the Piccone's Corner website on Dec 29 as I was writing this article and this dessert was still called "Bread Pudding" – both boring and wildly inaccurate.
You could rename it "Deep Fried Bread Pudding", but I think that does not at all convey the appropriate amount of wonderfulness for a dessert of this stature.
I vote for calling it either
The Piccone Donut    or        The Phenomenal Picconut!
 Whether they fix the name or not go get this dessert and thank me later!
Cheers
Steven Shomler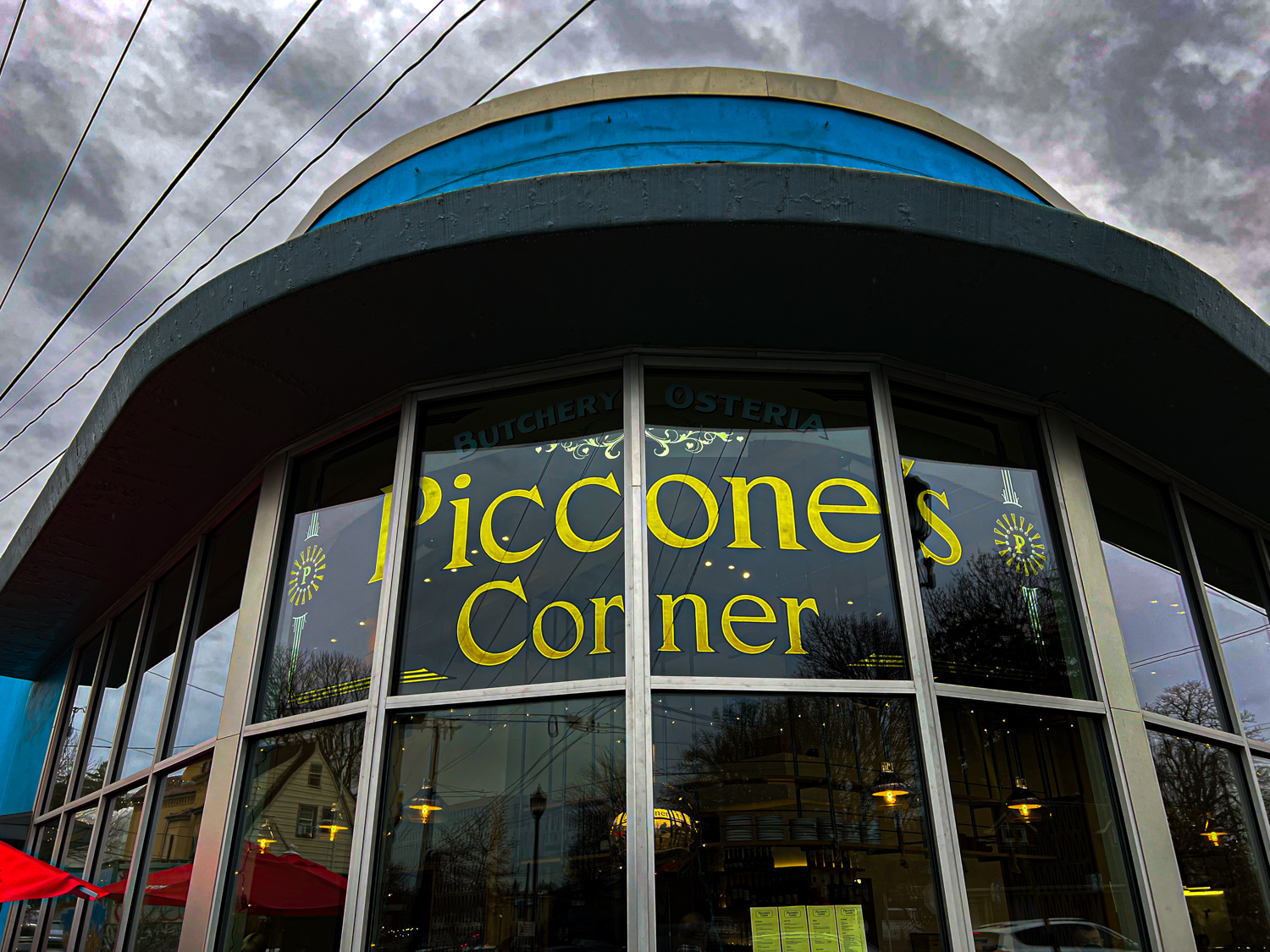 Visit Piccone's Corner
3434 NE Sandy Blvd, #400 Portland, Oregon 97232
Follow Piccone's Corner
Website https://picconescorner.com/
Facebook https://www.facebook.com/picconescorner/
Instagram https://www.instagram.com/picconescorner/

Inspired by Rocky and Bullwinkle 
PS  As some of you already picked up on the title of this article – "The Piccone Donut – A Culinary Gem! ~OR~ We Present to You – The Phenomenal Picconut!" was inspired by all of the Rocky and Bullwinkle I watched as a young child.
The Bullwinkle Show (1959–1963)
 Season One
Episode 1 Jet Fuel Formula/Bullwinkle's Ride ~OR~ Goodbye, Dollink
Episode 2 Bullseye Bullwinkle ~OR~ Destination Moose/Squeeze Play or Invitation to the Trance
Episode 3 The Scrooched Moose/Monitored Moose ~OR~ The Carbon Copy-Cats
Episode 4 Rocky's Dilemma or A Squirrel in a Stew/The Submarine Squirrel ~OR~ 20,000 Leagues Beneath the Sea
Episode 5 The Bars and Stripes Forever/Hello Out There! ~OR~ There's No Place Like Space
Episode 6 A Creep in the Deep Will Success Spoil Boris Badenov?/Ace Is Wild ~OR~ The Flying Casket
Episode 7 The Back-seat Divers or Mashed Landing/Bullwinkle's Water Follies ~OR~ Antlers Aweigh
Episode 8 The Inspector-Detector ~OR~ A Kick in the Plants/Canoes Who? or Look Before You Leak
Source – IMBD https://www.imdb.com/title/tt0052507/episodes?season=1