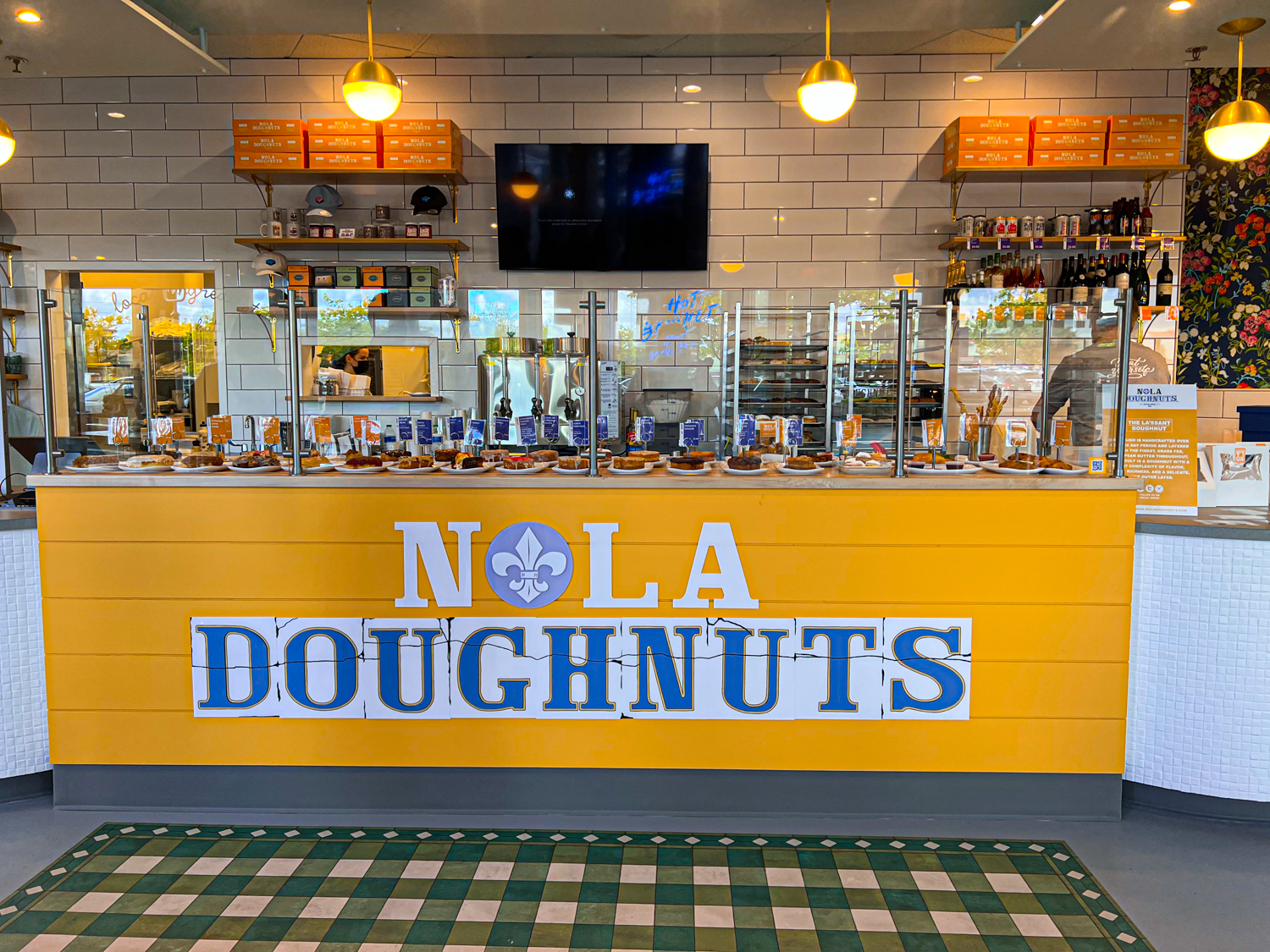 The Doughnut Decadence Expansion – NOLA Doughnuts Goes to Beaverton, Oregon For Their Third Location!
If you have never had a NOLA Doughnut you are sooo missing out. NOLA makes beignets & classic brioche doughnuts and both of those are very good… However, for my money the crown jewel in the NOLA crown is their La'ssants!
A La'ssant is a multilayered square wonder! The good folks at NOLA named this exquisite culinary creation by combining the words Louisiana and Croissant.
NOLA now has three locations: The Pearl neighborhood of Portland, Lake Oswego, and now Beaverton.
The Beaverton location is having it's Grand Opening Celebration on Sunday May 22, 2022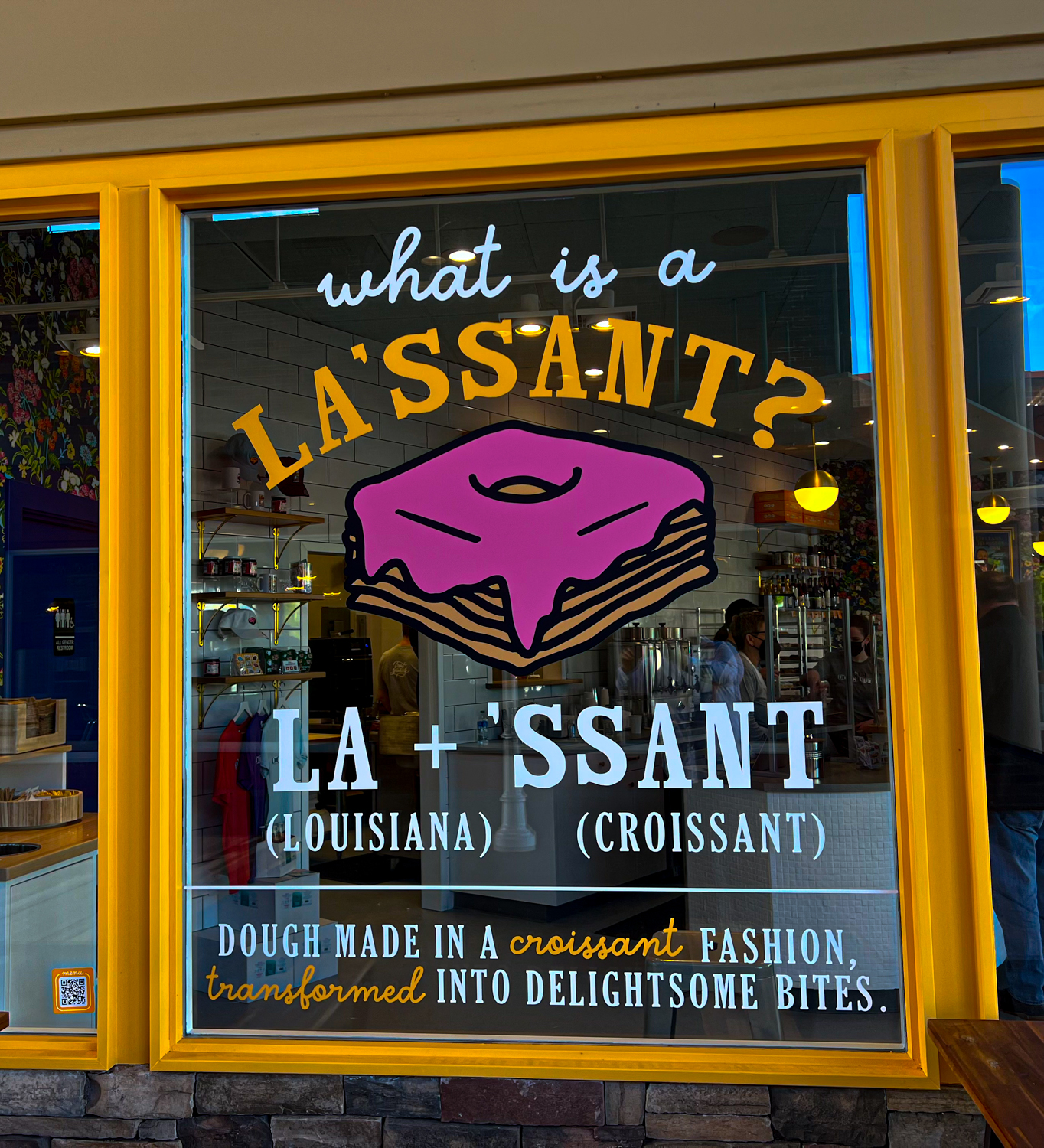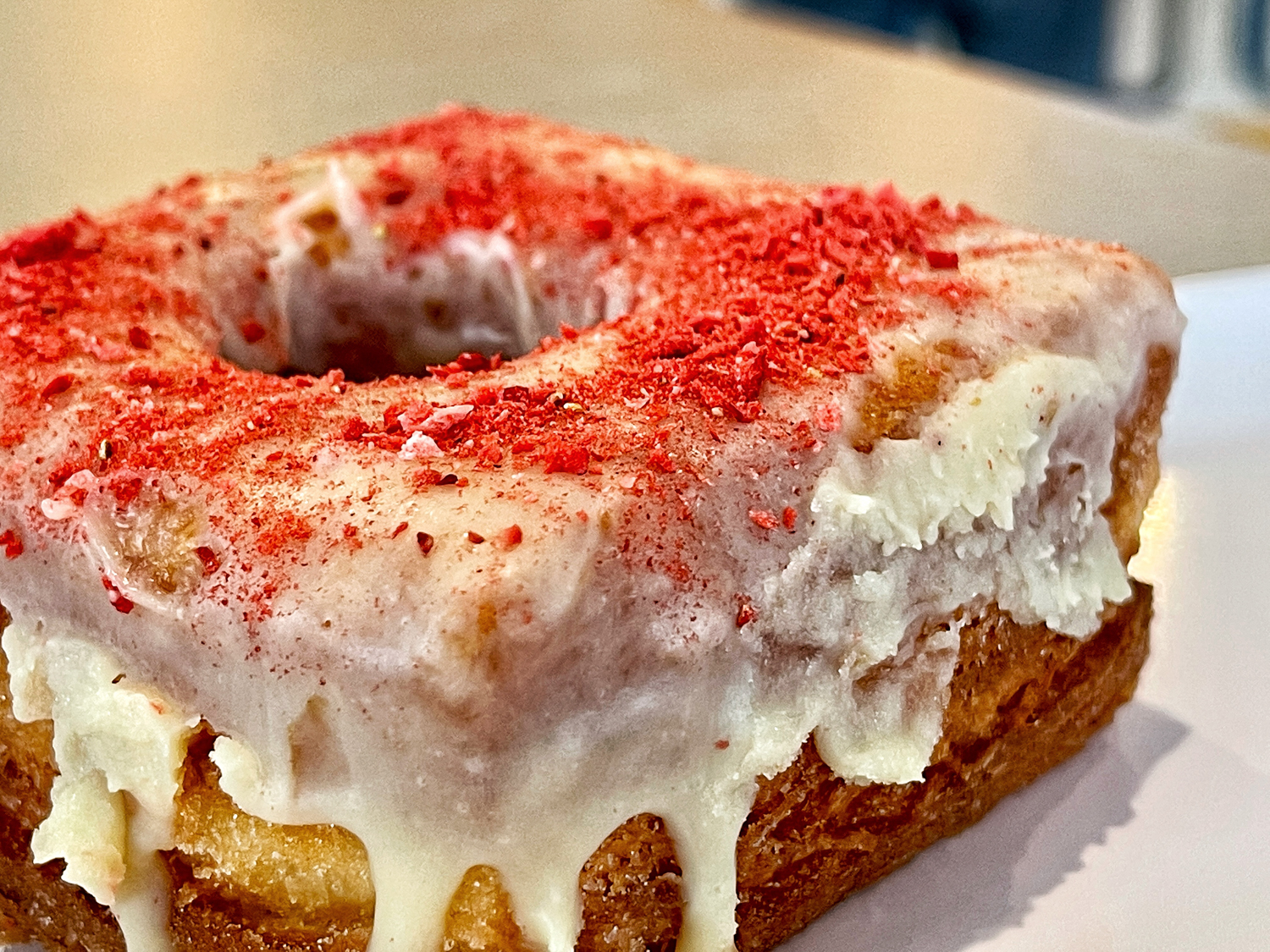 Doughnuts ~ Breakfast ~ Lunch~ Dinner and More!
In addition to classic brioche doughnuts and La'ssants the Beaverton location also serves:
Breakfast from 9 AM to 11 AM – Mini-frittatas, breakfast hand pies, and Cajun bacon!
Lunch/ Dinner from 11 AM to close. Included in the lunch/dinner menu is, various hand pies – crawfish, Montecristo, veggie & more.
Brunch on the Weekends from 8 AM to 11 AM – two different savory hand pies, bananas foster waffles, bread pudding French toast, mini-frittatas, Cajun bacon and mimosas.
A wonderful selection of wine, craft beer, and craft cider.
At the end of this article are many photos including  menu photos representing what was available on Thursday May 19, 2022.
Please Note: the menu is likely to change over time.
Also, currently – as of May 21, 2002, you cannot view the menu from the NOLA Beaverton location online.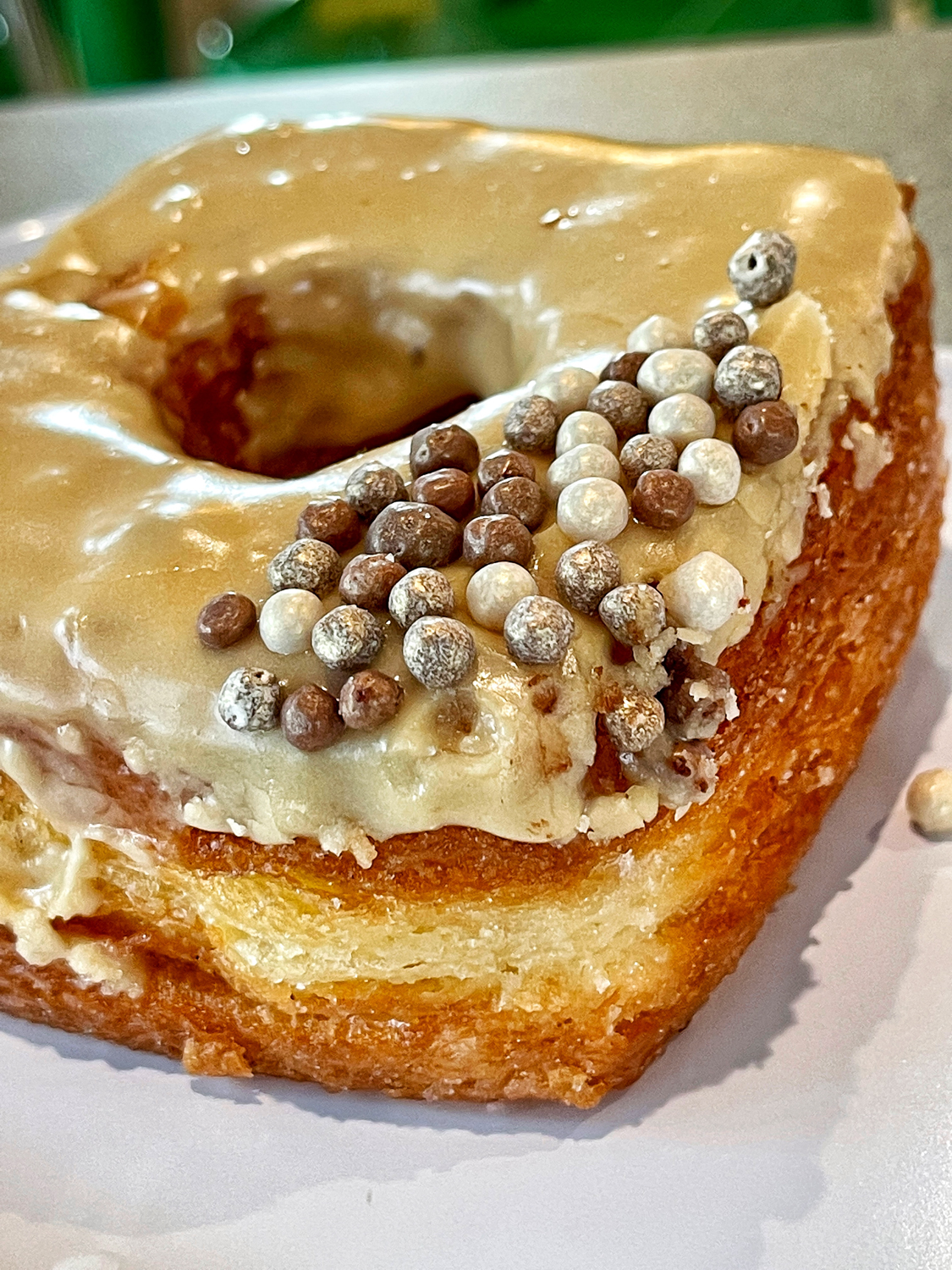 Which NOLA Doughnut Should You Get?
Honestly you can't go wrong! I have loved each NOLA doughnut I have had and over the years I have enjoyed many NOLA doughnuts.
Some of my favorites include the orange grapefruit, the vanilla glazed, the passionfruit, the mocha spice bun with vanilla pastry cream, and the lemon basil.
Additionally, always make sure to get an order of NOLA beignets to go with your doughnut order. It's not easy to find good beignets in the Northwest and the beignets they serve at NOLA are fantastic!
Below are more than 40 photos from my Thursday May 19, 2022 visit to NOLA Beaverton. Many thanks to my dear friend Roberto Garcia who joined me on this culinary adventure. Roberto took some of the photos you will see below.
I am hoping to get back with the folks at NOLA later summer 2022 to record an episode of the Culinary Treasure Podcast with them. They have a wonderful story I can't wait to share it!
That's all for now!
Cheers,
#ThisIsCulinaryTreasure #HaveMagnificentMeals
Visit NOLA Beaverton
11703 SW Beaverton Hillsdale Highway
Beaverton, Oregon 97005
Follow NOLA Doughnuts
Website https://www.noladoughnuts.com/
Facebook https://www.facebook.com/NOLADoughnuts/
Twitter https://twitter.com/noladoughnuts
Instagram  https://www.instagram.com/noladoughnuts/