Savoring Meat in Central Washington
When a hop locker becomes a meat locker, is that net neutral? Because that's what happened when Cured by Visconti moved into the space once occupied by Leavenworth Brewing before that brand began its sojourn around Washington back in 2002. It had been a natural fit for the town that, fifty years ago, up and decided it'd rebrand itself as a Bavarian village to attract tourists. Which worked. But if you think that the Dortmunder lager, German pilsner, and Dunkel weizen were replaced by bratwurst, weisse wurst, and landjäeger, well, you'd only be half right.
As the name Visconti's of Leavenworth implies, the restaurant that took over the three-thousand square foot building is actually Italian cuisine. That said, the downstairs butcher and meat-lovers-emporium cures (hence the name), prepares, and vends one of the best ranges of carnivorous delights from landjäeger sausages to award-winning capicola and Finocchiona salami made in the Italian style.
The "fire sticks," spicy twigs of spicy meat, are as deserving of the nickname "The Enchantments" as this region of Washington's Cascade Range. No wonder the marketing slogan for the area is "Savor Central Washington."
As I found myself sampling through all manner of meats that had been salt cured and/or air-dried and/or smoked—the folks behind the counter will slice off a veritable charcuterie board (sorry, that's the French word for the Italian salumi) to help you land on what you like most—I found myself referring to it as porcine gold.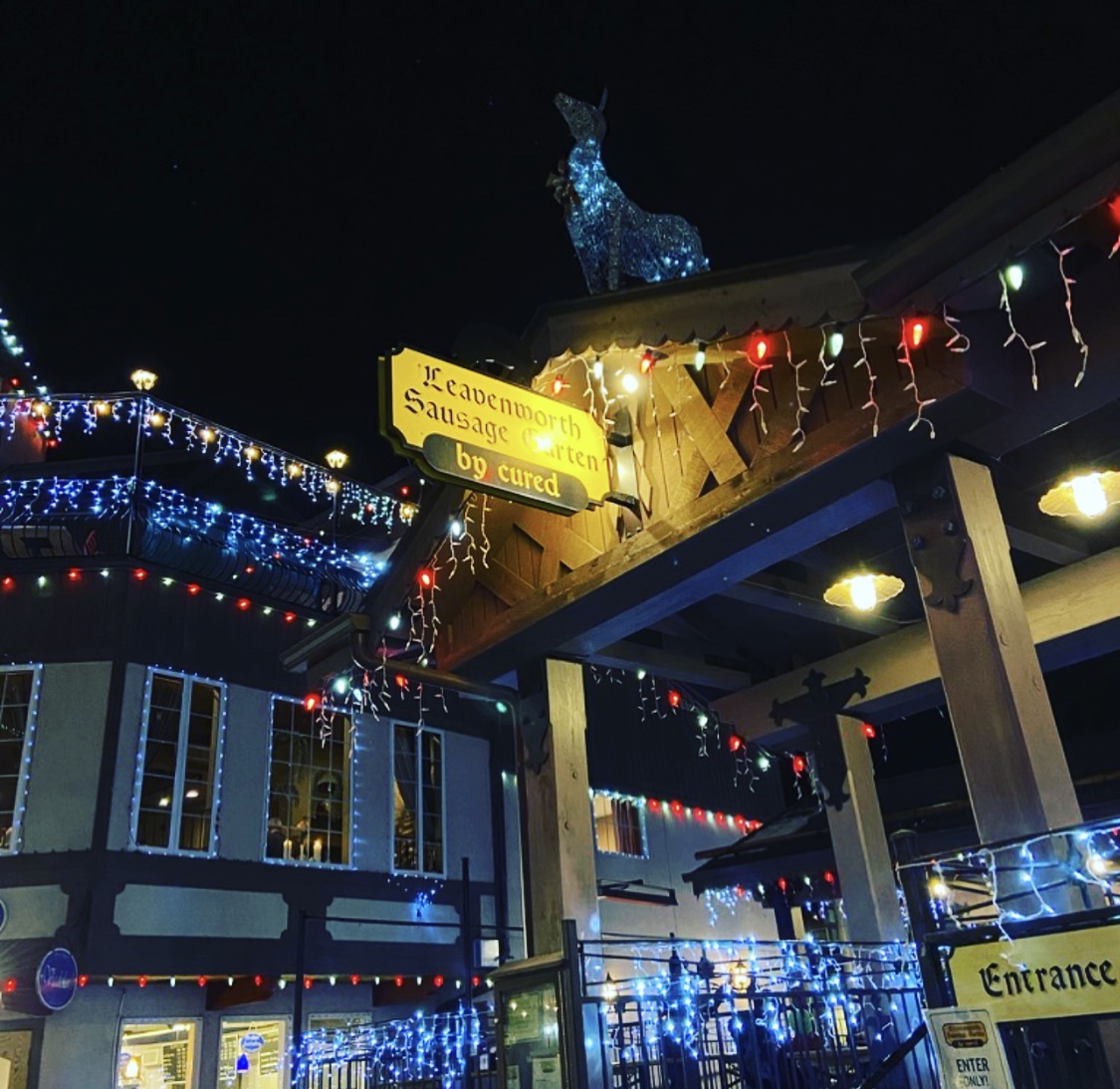 The Cured family of shops has grown to include the neighboring Leavenworth Sausage Garten to Fire and Ice, two adjacent stalls in nearby Wenatchee's Pybus Public Market. The Fire side sells wood-fired pizza while the Ice side serves their Viadolce brand Italian gelato. And of course, there's a gelateria in the Visconti's Leavenworth building – Viadolce Gelato. The citrus flavors transported me back to my visit to the Amalfi coast while, more on point, the capicola transported me back to an Italian salumeria where the clerk walked me through all the different prosciuttos that, essentially, were differentiated by which side of the hill the acorns were grown that were fed to the pigs.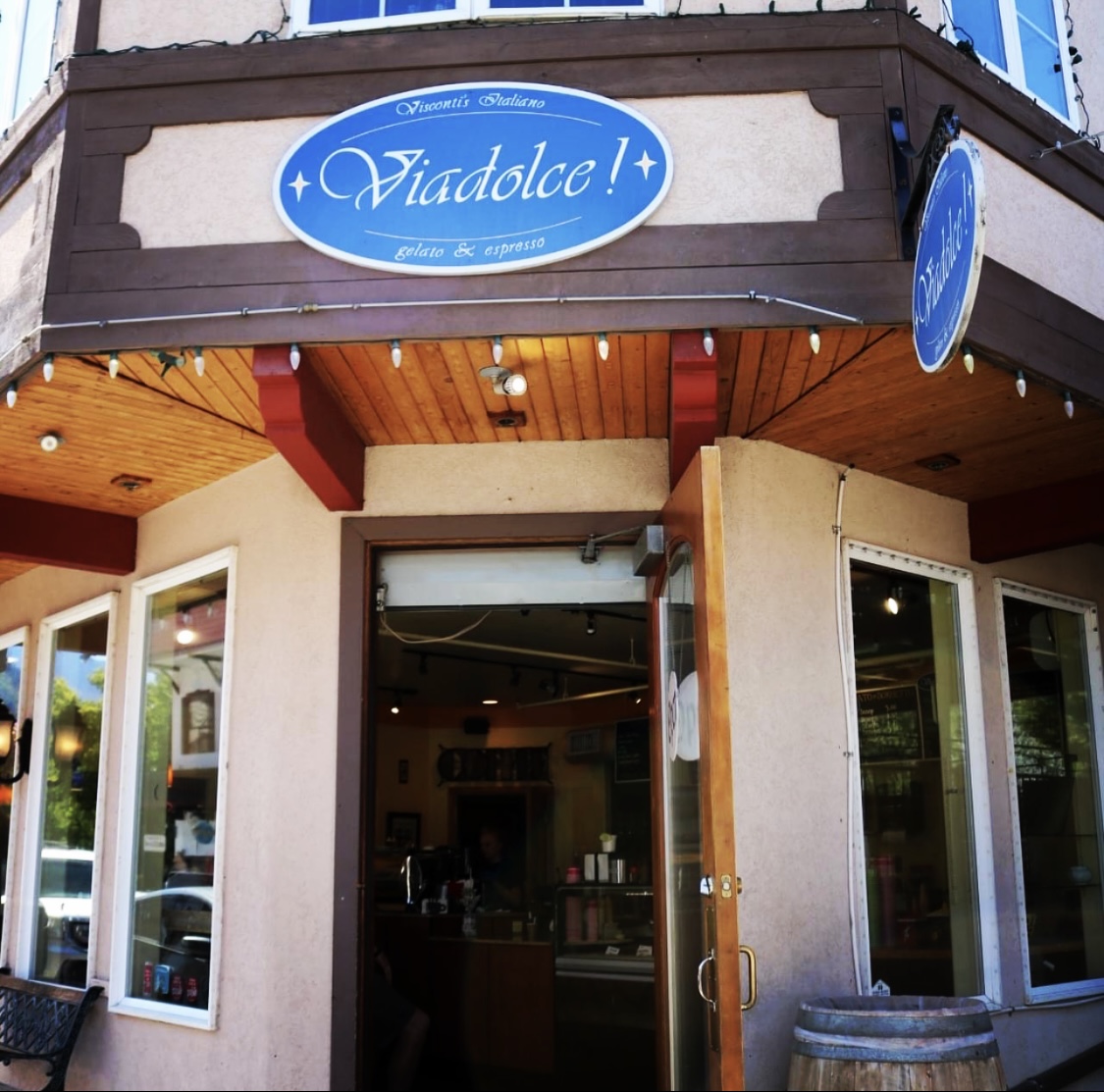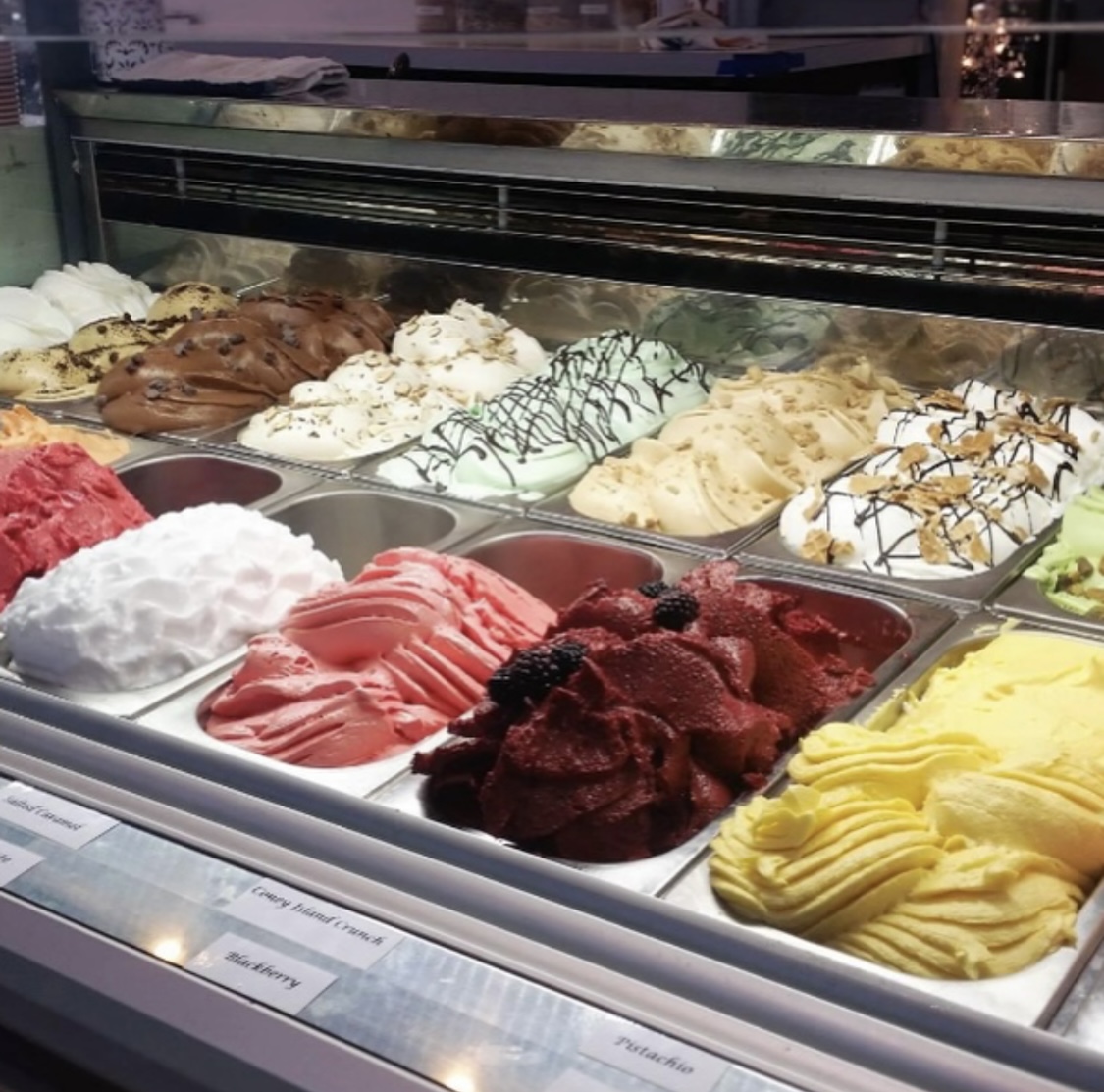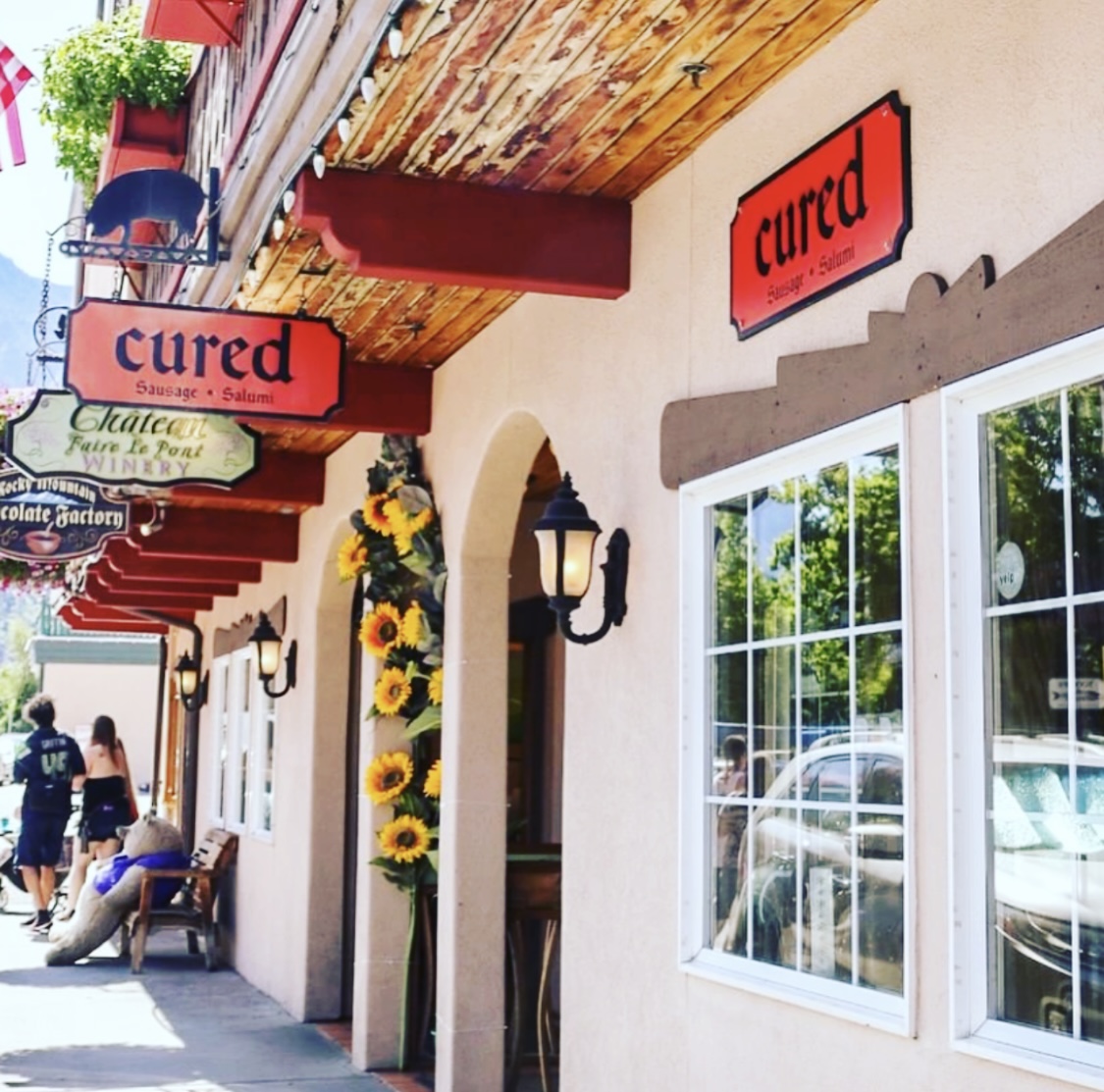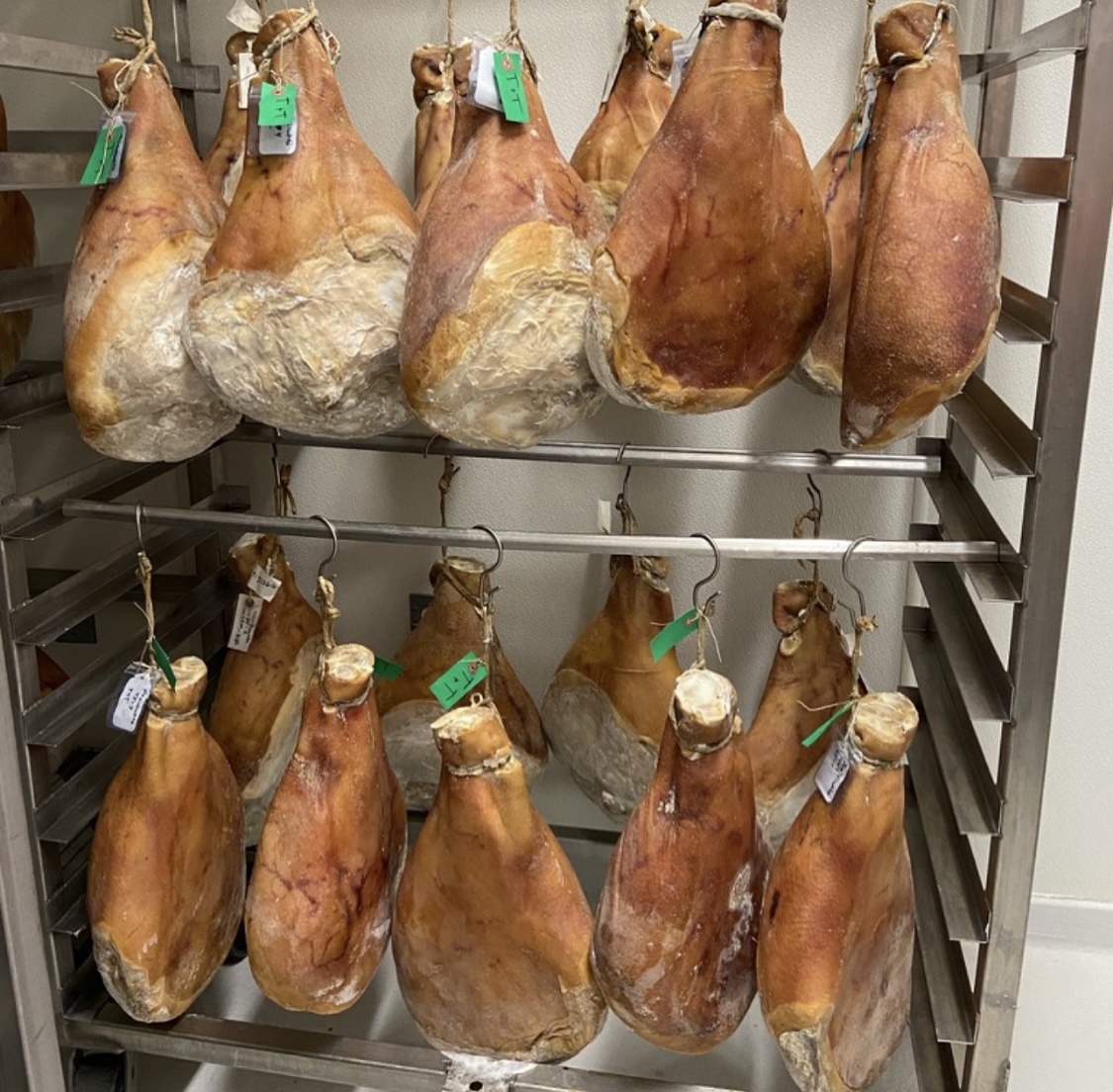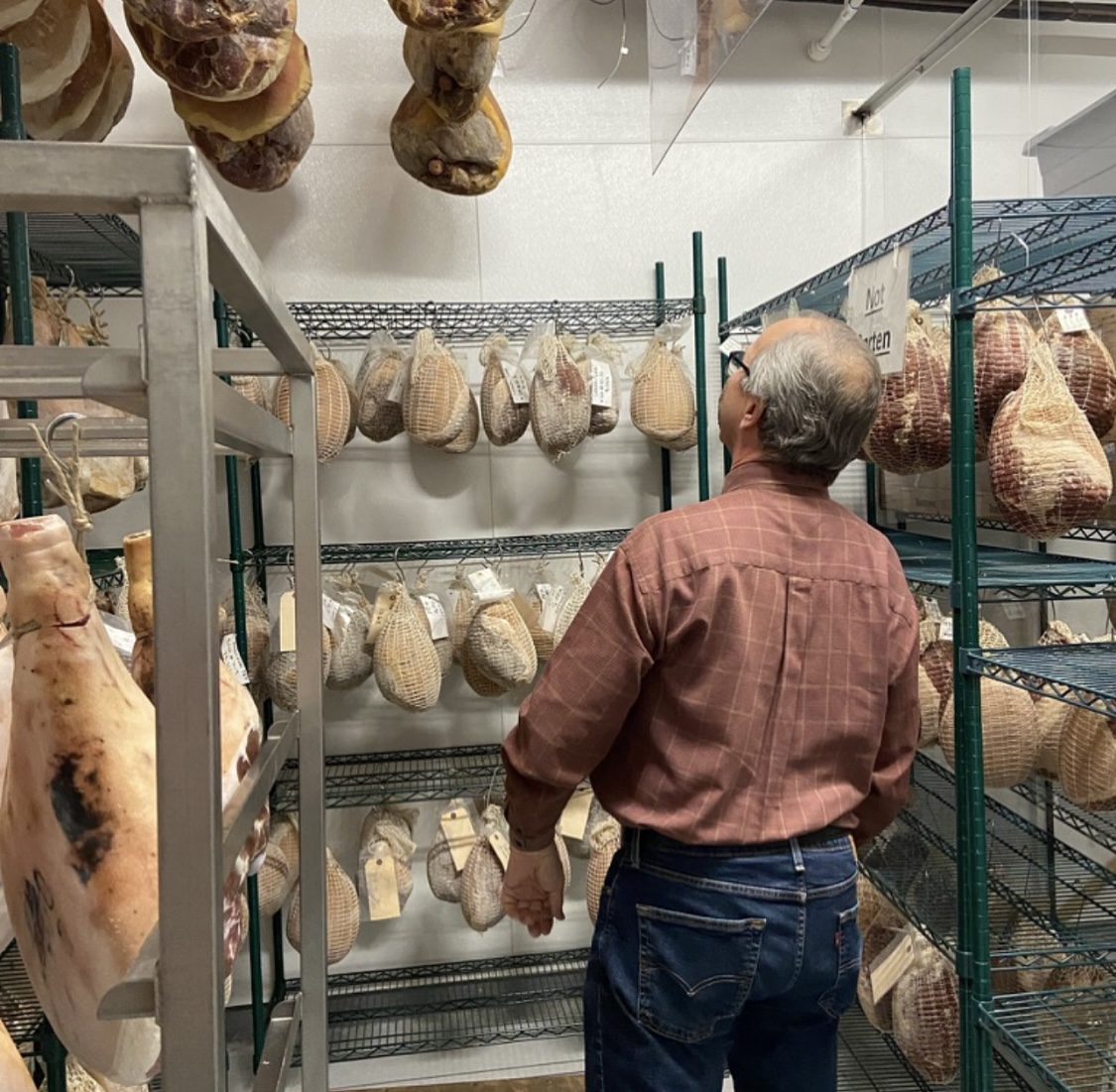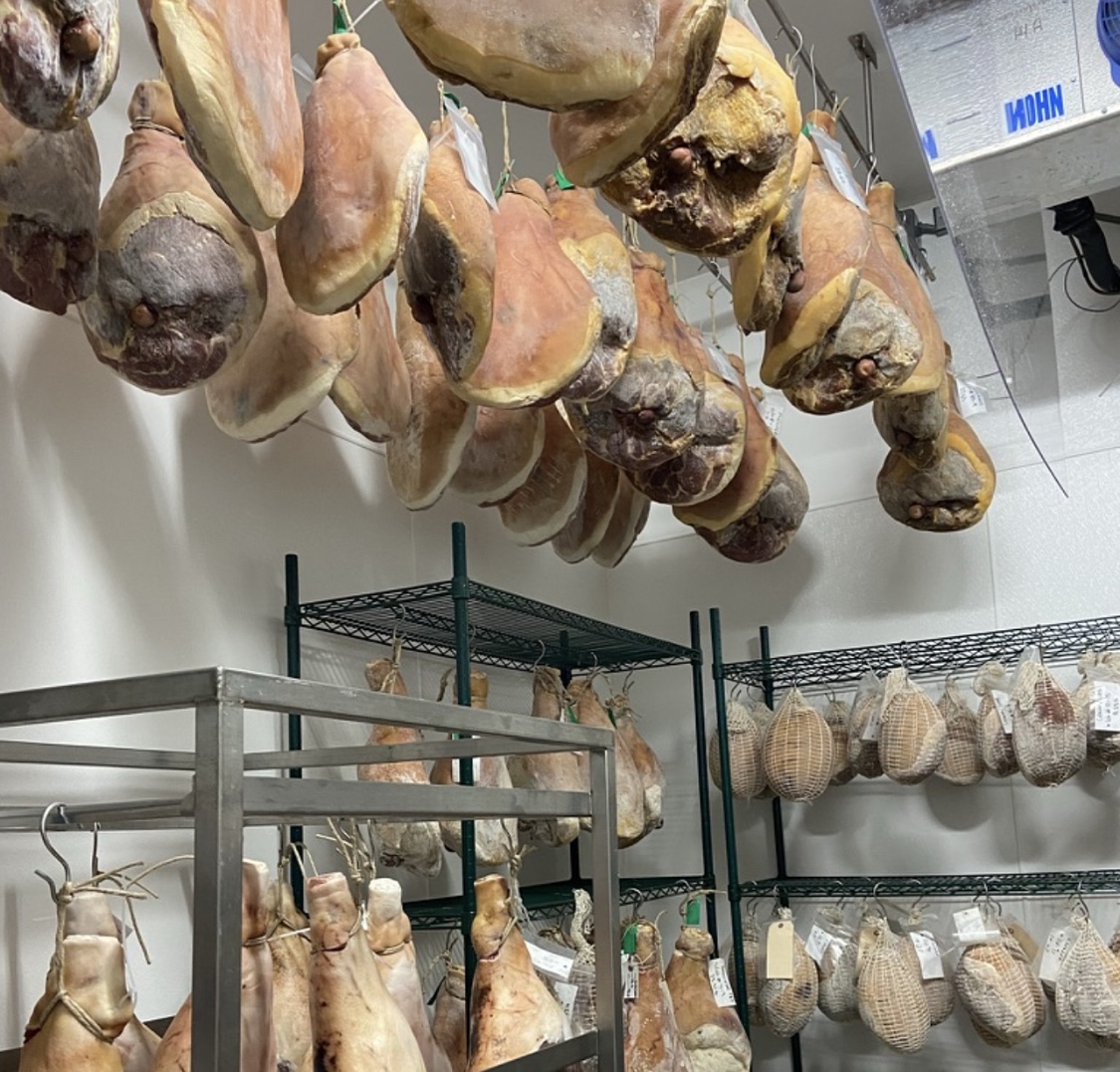 Cured's porcine gold comes from Pure Country Farms, located less than an hour away, and was the first sustainable hog operation in the US to be certified by Food Alliance.
I learned this from co-owner Daniel Carr, who gave me a guided tour through the cavernous building, which is how I saw pork legs hanging in old hop closets down in the basement. The meat curing operation has grown so much, they've opened a second facility, this one being some 11,000 square feet. That's a lot of future awards they can earn for their capicola dolce or Culatta ham.
Afterwards, I ventured upstairs for a seat at the bar inside of Visconti's of Leavenworth. It may be an Italian restaurant, but I was still in the center of a Bavarian town so I ordered a Schwarzbier by nearby Dru Bru Brewery. And paired it with fresh burrata and chianti-braised short ribs, because man cannot live on cured meat alone.
Cheers,
Brian Yaeger Culinary Treasure Network Contributor
Link to see all of Brian Yeager's Culinary Treasure Network Content – https://www.culinarytreasure.com/brian-yaeger-culinary-treasure-network-contributor/
Mentioned in This Article 
Cured by Visconti
 Website – https://curedbyvisconti.com/
Facebook – https://www.facebook.com/curedbyvisconti
Instagram – https://www.instagram.com/curedbyvisconti/
Leavenworth Sausage Garten
 Website – https://www.viscontis.com/sausage-garten
Facebook – N/A
 Instagram – https://www.instagram.com/viscontisrestaurants/
Visconti's of Leavenworth Italian Restaurant 
Website https://www.viscontis.com/visconti-s-of-leavenworth
Facebook – https://www.facebook.com/viscontisofleavenworth/
 Instagram – https://www.instagram.com/viscontisrestaurants/
 Viadolce Gelato (Leavenworth)
Website – https://www.viscontis.com/viadolce
Facebook – https://www.facebook.com/viadolcegelato/
Instagram – https://www.instagram.com/viscontisrestaurants/
 Fire & Ice Pybus Market Wenatchee WA
Website – https://www.viscontis.com/copy-of-visconti-s-of-wenatchee
 Facebook – N/A
Instagram – https://www.instagram.com/viscontisrestaurants/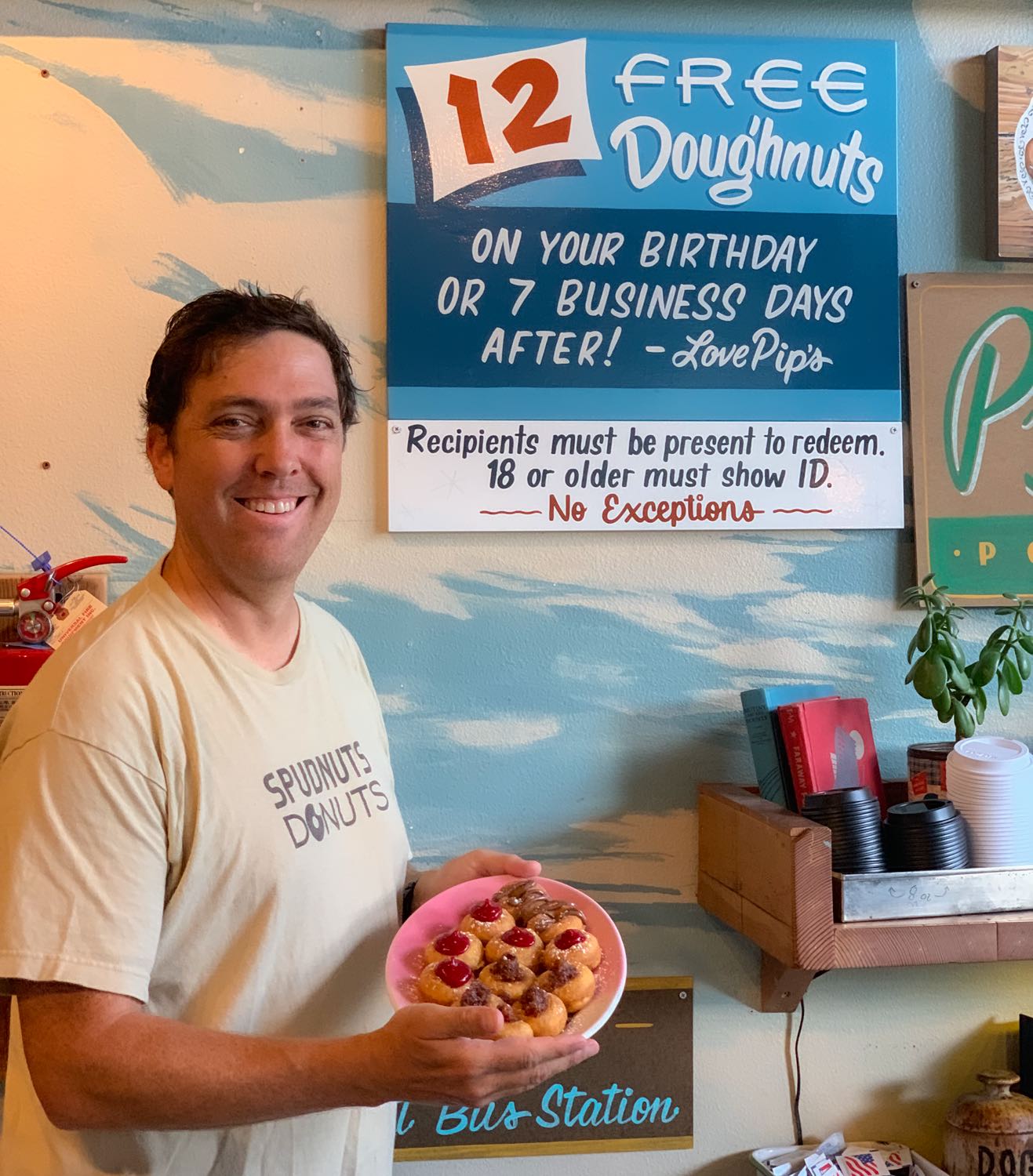 Follow Brian Yaeger
Website – https://brianyaeger.com/
Instagram – https://www.instagram.com/brianyaeger/
Twitter –  https://twitter.com/yaeger
For More Info About Brian Yaeger see this article here –  https://www.culinarytreasure.com/welcoming-brian-yaeger-to-the-culinary-treasure-network-family/